In our last series post with Michael Melcher we covered a lot of ground related to the mindset required for delegation to be most effective. This week we are going to take things a step further for those of you transitioning out of solopreneurship and stepping into team leadership.
I asked Jennifer Smith, founder of Growth Potential Consulting to share her perspectives with us on this multi-faceted and somewhat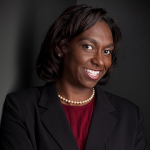 under-explored entrepreneurial growth spurt. Her background is in leadership development, change and performance management and process improvement. Jennifer is a Leadership Coach and her philosophy is that everyone has greatness within them. Her approach is that her clients are the experts in their own lives, and her value lies in bringing her "expertise" in the coaching to every session so clients can realize their greatest potential.
Perfect, because we can use all the help we can get on this topic (!!).
We all start as entrepreneurs, usually flying solo while trying to build out our business. We quickly learn that in order to grow we need to delegate to manage the growth. It's a fascinating transformation that occurs beyond this point as we move from the blossoming, self-reliant solopreneur towards a team leadership role within our business.
It's an entrepreneurial identity crisis!
Thankfully we have Jennifer here to talk us down from the ledge!
--
What mind shifts do you as the entrepreneur need to make in order to gracefully step into your new role as an effective leader for your team?
There absolutely needs to be an intentional mindset shift that occurs. There are a few ways to make this shift more manageable.
1. First, believe that the individuals you brought on to your team have your best interest at heart.
Some people might define this as trust, and leaders can really struggle with this. They feel that they are handing over responsibility. They wonder will they perform the task the way I would like? Or, will it be done as well as I would like?
Just believing that is a significant mind shift that entrepreneurs need to have when they go from doing it all themselves to effectively leading a team.
2. Second, establish a line of sight for your team.
Your team will engage when they find the purpose in what they are doing. Sharing the big picture allows them to see that they are not just performing a random task, but are supporting larger goals. Once they understand that they can start to offer ideas & suggestions that best align with the goals.
Another great way to establish the line of sight is to have them experience the process so that they understand the "why" associated. So if you are a coach, you might want to have your support team go through an assessment and a coaching debrief with you. This way, when they are talking to your clients it's not just head knowledge, its personal experience.
More on line of sight in a bit…!
3. Third, be open to creative thinking.
When you are running at such a fast pace it can be hard to listen to new ideas. Your team might come to you asking if have you tried a new tool or technique. If you ignore or shut down that creative thinking, your team will stop coming to you with their ideas.
Sometimes your team will have a lot of ideas. As entrepreneurs we feel we are being pushed to make a lot of changes all at once and it can feel overwhelming. Try to balance the fast pace with being open to hear the why behind the recommendation. For example, you could say, "I know nothing about that, tell me more about that?" Suggest they type up a quick summary to explain the idea. If they have line of sight for your overall goals this may help them select creatively appropriate solutions.
4. Most importantly focus on creating open lines of communication.
This is crucial for delegation success. Make yourself accessible. My personal preference is to design an environment where we work with people who care about one another and have the space to connect beyond the tasks. When you have that openness it can create a safe space for questions before roadblocks occur. Team members who have a relationship with you become more comfortable keeping you up to speed as to what is going on, what tasks are not getting done on time, etc.
5. Last, embrace who you are.
I realized in my work with leaders that our personalities are what really make us "us". Many leaders struggle because they feel pressured to flex their style. With my clients I use an attitudinal assessment called Energy Leadership. This enables leaders to identify what's getting in the way of greater success and then choose how they want to show up in each and every moment without having to change who they are from a personality perspective. It's really about their choice of thought in each situation.
When we embrace who we are from a personality perspective, and understand that our thoughts are what control our emotions and feelings, we can make better choices based on where we are in that moment.
Let's talk more about establishing line of sight.
As someone who has been active on both sides of the spectrum (support and leadership), I agree that in the support role it is much easier to engage when you understand the big picture, and how the work you are doing directly affects that.
Can you expand a bit more on effective strategies for creating "line of sight?"
While it's important to review quarterly and annual goals, I believe that the line of sight has to be created at the task level. This is where engagement occurs. My personal style is to discuss expectations and desired outcomes within the context of how it directly supports and links to X goal.
It's also really important to share the results of the goals with your team after the fact. For example; if one of my goals was to grow one pillar of my business by 30% and another pillar by 50% over last year, I would share updates on our progress towards those goals.
Any last thoughts to share?
When it comes to running your team, remember one size doesn't fit all. That's why it's so important to spend time getting to know your team. When we understand what engages and motivates someone, we can better tailor our approach so that they feel valued. Missing this piece can lead to frustration for everyone.
Any exciting business developments to share; anything cool in the works?
I'm launching my next Virtual Leadership Excellence Book club featuring the book What Got You Here, Won't Get You There. Reserve your virtual seat by clicking here.
I will also be leading an Energy Leadership workshop beginning at 7:00 p.m. on Wednesday, September 26 at the Homewood Suites on Route 1 in Princeton, NJ. Register by clicking here. Stay up to date on all of the upcoming events by clicking here.
Special thanks again to Jennifer for guiding us through this growth shift. To learn more about her and her great work, check out her website www.growthpotentialcons.com.
Up Next:
Now that you have mastered delegation like a total rock star- you've brainstormed about WHAT to delegate, you've created a mindset FOR delegation and you have effectively stepped into your new-found role as team leader extraordinaire; I present to you our grand finale… VA Confidential. We polled the VA industry to get constructive feedback on what they wish clients knew about working with us.
We'll be collating global data on great questions to help you maximize our support (and also become the best client ever!!).
We'll share their answers to questions like:
"What could clients do better to make you more effective in supporting them?"
"If you could better educate/prep clients for working with us, what would you tell them?"
"In your opinion, what types of clients are the best fit - what are their attributes?"
And more!
See you in a bit… don't forget your super-sexy spy gear for our finale!