Hate Expense Reports? Try Expensify!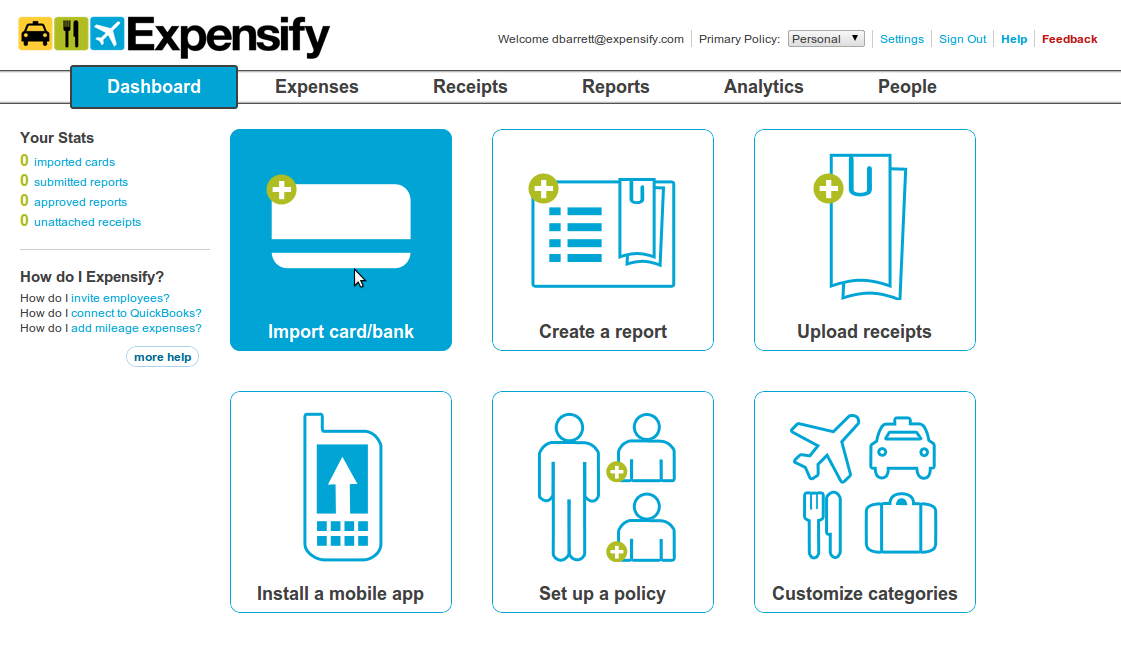 Most employees and business owners, like me, have the best of intentions when it comes to expense reports. We know we need to keep track of things such as receipts, mileage and time. But then life's chaos tends to get in the way and things get messy with mileage scribbled on scrap paper and receipts shoved into overflowing envelopes. Lucky for us, Expensify has provided "expense reports that don't suck."
Now I have to admit when I first read their tag line I chuckled. But in all honesty, they're telling the truth! Expensify has managed to take the things that make expense reporting a chore and make them easy. The ability to import your credit card information into your account allows Expensify to generate IRS compliant e-receipts for expenses under $75. The SmartScan feature allows you to snap photos of your receipts, upload them to your account and Expensify will match the receipt to the corresponding expense if you've chosen to use the import feature. With options like these that streamline the entire expense reporting process, there really is no reason to stress and procrastinate when the time comes to prepare your expense reports.
And while the receipt portion of the program may be the "hook" that pulls people into Expensify, other features such as tracking mileage, time and travel arrangements are great tools for folks who travel for business and require additional assistance.
Choosing the plan that works best for you or your company will allow you to reap all of the benefits Expensify has to offer. Different plan levels are offered that will allow each person or company to pay for just the features they require all while utilizing the free mobile app.
So, my advice to you would be – try it. Give it a test drive, poke around in the program and you too will be amazed by how simple the program is and how much it will change your thinking regarding expense reports.
-Contributed by Dawn M. from the Delegate Team