Benefits of a Virtual Administrative Assistant
Contributed by our Team Member, Jessi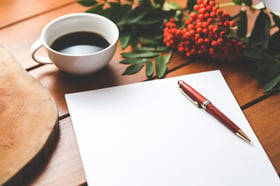 Research has proven that success is based critically on having the right person, in the right seat within the organization.
One of the easiest ways to free up the time of key leaders within an organization is by ensuring that they have the right support to allow them the time and freedom to address what is important for their role. In almost all cases, we can say that the right fit is by hiring an administrative assistant. In this increasingly virtual world, virtual assistants are becoming commonplace.
There are so many great benefits to having a quality virtual assistant, but streamlined processes, improved performance, expert knowledge, and time freedom are some of the most important to us here at Delegate.
Streamlined & Repeatable Processes
Creating effective processes and delegating them can be a pain point for the entrepreneurial leader. Virtual Assistants are skilled at not only identifying these pain points for the entrepreneur but also creating them into streamlined, repeatable processes. Virtual Assistants also have extensive knowledge of what resources support your process and business development needs best. These processes will lead to an increase in productivity and efficiency across your organization. At Delegate, we take the strategy work of creating these proven processes a step further by offering a tandem team model, which includes a Virtual Assistant trained specifically in strategy and process improvement.
Improved Performance
One key seat to fill in any organization is that of an administrative "right hand" for the leader. Virtual Assistants are experts in the field of delegation and process management. Your Virtual Assistant could not only free up your time, energy, and resources but also increases your team's productivity and performance. The entrepreneurial leader, with the help of the VA, will be handling higher-level tasks, while understanding what and when to delegate lower "hanging fruit" tasks that they, as the leader, do not necessarily need to be handling. Improved performance, in addition to better process systems, ultimately leads to a happier, more fiscally fit organization.
Experts in the Field
As mentioned before, Virtual Assistants are the experts on administrative processes and management so that you don't have to be. If you're a big picture thinker, the Virtual Assistant takes the burden off having to identify and strategize around the nitty-gritty ways your company will handle certain administrative tasks. Virtual Assistants have been trained specifically for just that. At Delegate, we pride ourselves on not just hiring the best talent, but on creating ongoing training and education programs that keep our assistants experts in their field.
Time Freedom
All of these lead up to what is most important to any entrepreneurial leader, time freedom. When you don't have to worry about creating, managing, or supporting a giant administrative task list, you'll be freer to focus on the pieces of your business that matter to you, the reasons WHY you started your business in the first place. That time freedom is going to translate into a better work/life balance, improved productivity, and overall better organizational gains!