KNOW | TWELVE, MAY 2020
The Essential Business Survival Guide During Crisis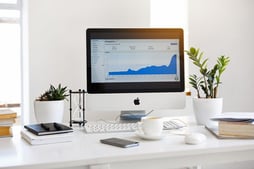 By now, chances are that COVID-19 has had a significant impact on your business. As announced this week, the 2 trillion dollar relief package is moving along to offer support as soon as possible. Here's what you need to know.


Our friends at Inc.com have put together an awesome list of resources to help navigate these unprecedented times. We are pretty certain that all of you have felt the impact of the Coronavirus and are working hard to stay busy, keep sales going, keep kids learning and keep a level head. This extensive list of resources will help you with:
Cash flow and understanding the benefits available to you
How to lead/manage your employees during this time
What systems/technology you should be using right now
We are all on a new playing field during this time, and it's important that we lean on each other for resources and support. We hope you find this article useful. - INC.
Want to Recharge Your Business During the Lockdown? Start Hiring Now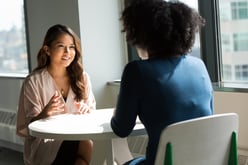 Do you want to use this downtime to plan and reboot? Check out these hiring strategies!
1. Think ahead: It may sound counterintuitive to think about hiring in the middle of a pandemic-induced economic crisis; however, while some people are still sorting out details and adjusting to remote work, there are many extremely talented potential candidates that now have privacy and time to consider their next career moves.

2. Create new connections: It takes time to build a trusted connection, and most people have more time at the moment, making now the optimal opportunity for small businesses to reach out and connect with candidates they might want to hire.

3. Examine what your company is offering and where it's heading: Now is a great time to evaluate your position as an employer and how you might want to improve in the post-pandemic business world. Start by reviewing your compensation and benefits packages to ensure they are competitive and compelling. An experienced recruitment firm can provide benchmarks on current industry trends in salary, benefits and other perks.
Life is uncertain for everyone right now, and no one is sure what the world will look like when we emerge from this crisis. While the business environment may be forever changed, small business owners can best prepare for the new normal by thinking ahead to when the economy reopens, reaching out to make new connections, examining their compensation and benefits packages, and being prepared for when new growth opportunities do arise — as they most definitely will when people return to their workplaces.
For more information, tools and tips, check out the full article! - Entrepreneur