5 Easy Ways To Keep Your Business Moving While Still Enjoying Your Summer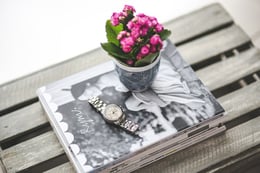 Drums please! Summer, summer, summertime! Time to sit back and unwind! To me, it's never officially summer until I hear The Fresh Prince's summer anthem, Summertime! Summer is meant to be savored and enjoyed, but I can't tell you how many entrepreneurs I speak to each week who share that they haven't had a day off in months, or that they are working 16 hours a day, with no time for anyone or anything except their business.
There are many reasons why this happens, but what is important is that we recognize that this lifestyle of martyrdom and overwork is not what we set out for and work to make positive change. We are motivated by freedom.. And what is freedom if you're drowning in the day to day?
Here's the good news: there are easy tweaks that you can make IN your business that will keep the business moving, while you take some much needed time off. By deploying any of these simple strategies, you WILL free up time. The question is: how will you spend it? Step one to savoring your summer is finding other things to do outside of the business. Even if that is resting by the pool with a mojito, it counts as downtime. Rejuvenation for entrepreneurs is mission critical. Don't deploy any of these strategies until you commit to not filling the new-found time with more work! Below are five easy ways that you can keep your business moving along without you this summer:
1. Automation: Guess what? Sometimes a robot or an algorithm really can do it better than you! Even at Delegate with the deep administrative support work that we do, we ALWAYS look to bake in as much automation for clients as possible to leverage everyone's time. Adopt and deploy some or all of these tools in your business, because it's the easiest way to take back your time. A few of our faves:
Asana-

Toss the sticky notes! Use this free web-based tool to keep your projects, tasks and repeatable processes moving along. This is a foundational tool that we use at Delegate to keep everyone on track and accountable.

Zapier-

If you choose any tool to start with, this is it. For as little as $20 a month you can setup zaps to your heart's content. This tool simply makes two tools talk to each other. Want to have anyone who signs up for your email list, automatically added to your CRM-- this is your answer! Free up TONS of your/ your team's time and brain space with this lifesaving technology.

Boomerang-

Want to catch up on emails after a long day at the pool, but don't want to send emails at midnight to your clients? Install Boomerang into your GMail and let the tech work for you! You can schedule emails to go out during normal working hours AND even set reminders for yourself to make sure you follow-up with someone at a later date (instant brain space created!).
2. Systems & Process - Lack of process is chaos. Lack of process holds us back from differentiating ourselves and most importantly, it's what is keeping you from being able to take a day off! So how do we create and deploy process? Step 1 is to capture it. Don't overthink it, it will slow you down and make you avoid addressing it. Remember, as the leader, your job is to create, evolve, repeat. Between you and your team, you will continually be tweaking and evolving your process as needed. Create a simplistic flow chart of each recurring process listing each step along the way and listing who is responsible for that step. I would suggest that you start by capturing it in its current state. If it's a process you currently own a majority of the work for, the first pass should always come from you.
Once the first pass is done, share it with the other team members involved with the process, as their take may be different. Collaboratively work to evolve the process to a place where you all feel good about the steps and who owns them. A bonus step here is to take the process and turn it into a template that makes it easily repeatable (you can build these right in Asana). Make sure your process is reviewed to identify any easy automations and delegations to get tasks off your plate.
3. Solid Team- In order to enjoy your downtime, you have to have trust that you have the right people in place to make the decisions on your behalf. Meaning, the people doing the work must be well-suited and skilled to accomplish the work and present in a way that is in alignment with the core values of the company. The first step is to do an analysis of your core team. Try an exercise in Traction® called Right People, Right Seats and ensure your team is properly aligned.
Once you have confidence around your team, the focus should be on how you can "delegate your thinking." If this phrase is new to you, let me elaborate. By delegating your thought, your team is able to learn your preferences and your unique approach to problem solving. This is typically handled through shadowing and an interview-style format where you walk them through the specific process you take to solve XYZ. It needs to stem from a commitment from you that as your team comes to you with questions and problems, YOU commit to continually responding not just with the answer, but with your rationale as to WHY you handled something the way that you did. In this way, they learn how you approach problem solving and can replicate the behavior.
4. Intentionality with scheduling- First things first, WHEN are you going to take this elusive time off? You likely won't if you don't schedule it in! Work with your support partner to get the dates on your calendar. Preparing for the time off will help everyone feel more at ease. If you're not ready yet for weeks off at a time, try starting small and just taking Fridays off. Let your team know in advance to not schedule meetings and due dates for Fridays. Adjust your automated scheduling tool like Acuity or Calendly to restrict your availability in the summer to try and compress your weeks. We tell clients to test the Friday day off, and then on Monday re-group and see what broke down and address the issues until you get it working well for you!
5. Increase Your Virtual Footprint- My company, Delegate Solutions is/was/and always will be a virtual company, so this is a crucial success strategy for me to make time out of office. Expanding a company's virtual work footprint is definitely a key part of keeping things running when you are not all in one place. By putting tech in place early, you are setting everyone up for success to work from anywhere- including you! These are our favorite mission critical tools for unifying and connecting our remote team:
Slack:

Free and incredibly useful Instant Message platform. We have literally eliminated internal email thanks to Slack. Use it to direct message, share announcements or form small teams to keep internal communication OUT of email. Have your team install the app on their phones to make it even more portable.

Zoom:

Who needs meeting space when you can use video? Start to hold your internal meetings on Zoom instead of in-person to get the team used to meeting this way. You can screenshare, record and hold recurring meetings. Freemium version available with a few limitations.

Dropbox/Google Drive:

One of the leading reasons I hear as to why teams can't work remotely? Too much paper! With the technology available for file storage, electronic signatures and real-time communal editing features, the excuse is becoming obsolete. Set your team up with cloud file storage to house internal docs. Use Drive to share comments and co-edit files to get everyone setup for success to work from anywhere!
If you could use help deploying any or all of these strategies in your business, we'd love to help. Our years of expertise help entrepreneurs get more out of their time- both personally and professionally! We'd love to help you keep your business moving forward while YOU enjoy your summer! Learn more here: DelegateSolutions.com