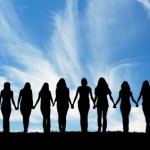 We make a living by what we get, we make a life by what we give."
- Winston Churchill
At Delegate, we believe that the power of one is expanded by the strengths of many. Our mission is to help you do more of what you love to have an even stronger impact on the world.
It is this passion for helping others that drives us internally as a team as well. Each month in addition to our team-wide contribution to our selected charity, Women for Women International, we select one team member and support their favorite charity through donation and promotion.
Emily is our winner this month, and she chose to donate to the Ronald McDonald House!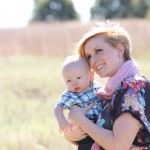 "My charity is the Ronald McDonald House. When I gave birth to my son last year, we were in a different hospital than expected and for much longer than I anticipated and packed for. We found ourselves a couple hours from home and needing a place to do laundry. Thankfully, there was a Ronald McDonald facility on site which had washers and dryers available, among many other things. It was such a relief knowing that the comforts of home were only a few floors away and it eliminated the added pressure of an already stressful time. We will be forever grateful to the Ronald McDonald House and support them as they provide shelter and comfort for many more families."
– Emily
A bit more about this awesome charity…
It's something we see every day – children healing faster because they're surrounded by their families. And while RMHC may not be able to make the medicine taste better or erase the pain of a much-needed treatment, we can help lessen the burden for more than seven million families each and every year. Since 1974, our network of local Chapters have been making children happier and healthier by keeping families together – giving them a place to rest and refresh. A place that feels like home. These programs, tailored to meet the urgent needs of each community, can now be found in 58 countries and regions across the globe.
Helping a sick child fight their illness takes a big enough emotional toll on a family. Adding a financial strain can make it all almost too much to bear. RMHC can help address those problems, whether they involve housing that's near a hospitalized child, the expense of staying together in another city, or even getting basic medical and dental care in a vulnerable community. These programs can be found in more than 290 local Chapters in 58 countries and regions.
We believe when you change a child's life, you change a family's, which can change a community and, ultimately, the world. So we strive to be part of the solution in improving the lives of children and their families, providing programs that strengthen families during difficult times. We extend our reach and impact by leveraging our years of experience, strong relationships within the community, continually working to improve and expand our core programs, while also developing new services to address the unique needs of the communities we serve.
It is this strong network of RMHC Chapters that helps to identify needs and carry out the RMHC mission on the ground. We rely on our strong relationships with the medical community to provide access to health care. We rely on strategic alliances with organizations that have the knowledge and infrastructure to extend our reach. And most of all, we rely on you – our donors, volunteers, staff and friends.
"If you want happiness for an hour, take a nap. If you want happiness for a day, go fishing. If you want happiness for a year, inherit a fortune. If you want happiness for a lifetime, help somebody." – Chinese Proverb