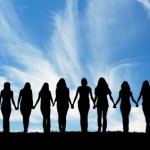 We make a living by what we get, we make a life by what we give."
- Winston Churchill
At Delegate, we believe that the power of one is expanded by the strengths of many. Our mission is to help you do more of what you love to have an even stronger impact on the world.
It is this passion for helping others that drives us internally as a team as well. Each month in addition to our team-wide contribution to our selected charity, Women for Women International, we select one team member and support their favorite charity through donation and promotion.
Kathryn is our winner this month, and she chose to donate to Jacob's Heart!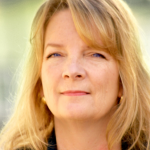 "Jacob's Heart provides services to improve the quality of life for children with cancer. Their mission is to provide an unwavering dedication to improving the quality of life for each child by providing support to parents and families. I know Jacob's Heart will really appreciate the donation, they're a wonderful organization that really focuses on the children and the needs of their families."
– Kathryn
A bit more about this awesome charity…
Since 1998, Jacob's Heart has served nearly 500 families who have heard the devastating words, "your child has cancer." Through the years they have celebrated remission for hundreds of children, and have grieved with families at the loss of a precious child. Through it all, they remain steadfast in their mission; their reason for existence, an unwavering dedication to improving the quality of life for each child by providing support to parents and families.
Jacob's Heart supports the entire family – art programs, counseling, financial assistance, in home and hospital visits, celebrations, and support groups. Their programs cater to a family's basic needs – emotional support, help with household bills, an understanding community, time together as a family, a place to turn for information and even fun.
When a family is connected to Jacob's Heart Children's Cancer Support Services, they are embraced by a community of support – staff, volunteers and other resource agencies. They are present to support the entire family as they move through the diagnosis, treatment and beyond.Their programs reduce stress, provide comfort, improve mental health and provide resources for local children with cancer and their families.They are there so that no one in their community faces childhood cancer alone. To some this means a hand to hold or a wise ear to listen, to others it means helping to pay the rent and simply knowing there's someone to rely on for information. For a child with cancer, it may come as a friend who knows exactly what they feel without saying a word and for siblings it may mean a volunteer friend that is there just for them. Each person's experience is unique and they treat them that way.
"If you want happiness for an hour, take a nap. If you want happiness for a day, go fishing. If you want happiness for a year, inherit a fortune. If you want happiness for a lifetime, help somebody." – Chinese Proverb