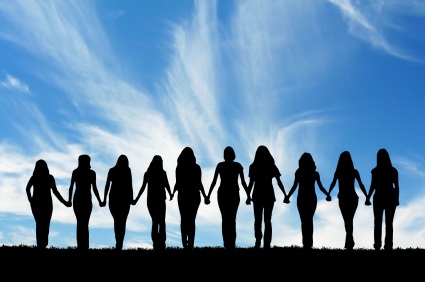 We make a living by what we get, we make a life by what we give."
- Winston Churchill
At Delegate, we believe that the power of one is expanded by the strengths of many. Our mission is to help you do more of what you love to have an even stronger impact on the world.
It is this passion for helping others that drives us internally as a team as well. Each month in addition to our team-wide contribution to our selected charity, Women for Women International, we select one team member and support their favorite charity through donation and promotion.
Linda is our winner this month, and she chose to donate to Working Wardrobes!
"My Charity is "Working Wardrobes" I came to know about this organization last year while working with their CFO – and fell in love with the program."
Working Wardrobes provides caring, compassionate life and career development services to people emerging from major life crises. Our guiding philosophy is a belief that people are more powerful than the barriers they face and that all of our clients share the common desire to achieve success. Clients who find and maintain employment are able to establish personal responsibility and self-esteem and become productive members of society. The strongest measure of our success is hearing a client say "I got the job!"
- Linda
A bit more about this awesome charity…
Founded in 1990, Working Wardrobes has changed the lives of more than 70,000 men, women, veterans, and young adults overcoming difficult challenges – alcohol and substance abuse, domestic violence, incarceration, homelessness, catastrophic illness, and traumatic financial loss. Our clients are referred to us from more than 60 programs throughout Southern California.
Our Values:
◾Providing workforce readiness services in an atmosphere of dignity that enhances the lives of our clients.
◾Achieving sustainability for our clients and our organization – with integrity.
◾Celebrating the successes of our clients, collaborative partners, donors and volunteers.
◾Partnering with corporations, educational programs, community agencies and civic partners.
◾Engaging the power of volunteerism.
"If you want happiness for an hour, take a nap. If you want happiness for a day, go fishing. If you want happiness for a year, inherit a fortune. If you want happiness for a lifetime, help somebody." – Chinese Proverb