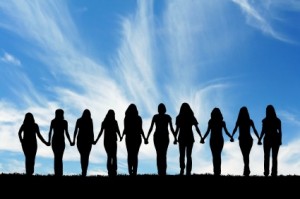 We make a living by what we get, we make a life by what we give."
- Winston Churchill
At Delegate, we believe that the power of one is expanded by the strengths of many. Our mission is to help you do more of what you love to have an even stronger impact on the world.
It is this passion for helping others that drives us internally as a team as well. Each month in addition to our team-wide contribution to our selected charity, Women for Women International, we select one team member and support their favorite charity through donation and promotion.
Susan is our winner this month, and she chose to donate to Fairy Dog Parents!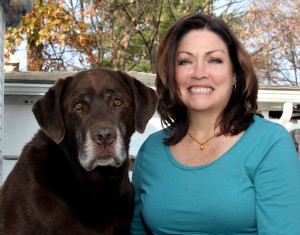 "Fairy Dog Parents (FairyDogParents.org) was founded in MA in 2009 to help save dogs from being surrendered by keeping families together. It is a little known fact that unfortunately if people can't afford their dog's urgent care, they have to surrender their best friend to the shelter. Every day Fairy Dog Parents helps people who cannot afford their dog's Vet bills and they would otherwise have had to make the gut wrenching decision to give up their dog in order to give him the care that he needs.
I volunteer for Fairy Dog Parents because while I have not been faced with the decision to surrender my dog due to temporary financial difficulty, many others face this choice every day.
When we are struggling, our dogs are often our last lifeline--and we are theirs. I cannot imagine a more cruel fate than to lose your best friend when you've lost everything else, and that is why I give my time.

Fairy DogParents helps dogs, but also the humans who cannot imagine their lives without their best canine friends. I am honored to work with this group of amazing people, and feel truly grateful to have had a hand in keeping hundreds of dogs at home with the people who love them!
We depend 100% on donations to keep dogs with their families. You can help, too! :0-) "
– Susan
A bit more about this awesome charity…
Our inspiration was Ladybug - our rescue dog who changed our lives. Ladybug was 10 years old when we adopted her and 14 when she crossed the rainbow bridge in January 2009.
Ladybug had many medical conditions and we were fortunate enough to afford her prescription food, medications and regular vet visits.
After we lost Ladybug we donated her prescription food and pills to the vet to help others who could not afford them.
To honor her we wanted to sponsor another dog who had similar needs but was at risk of being surrendered due to financial limitations. After much research we could not find an organization that prevented dogs from being surrendered.
And Fairy DogParents was born- March 2009. We help save dogs from being surrendered by keeping families together- you can help too!
Fairy DogParents is a 501c3 nonprofit organization that helps prevent dogs from being surrendered to shelters.
We provide assistance with food, medical and general wellness needs of qualified dog recipients in Massachusetts.
Fairy DogParents is 100% dependent on donations and we cannot guarantee any goods or services for applicants.
All payments go directly to those providing good and services.
"If you want happiness for an hour, take a nap. If you want happiness for a day, go fishing. If you want happiness for a year, inherit a fortune. If you want happiness for a lifetime, help somebody." – Chinese Proverb