We are live chatting with our friend Jody Grunden over Summit CPA Group LLC about how to plan for PPP forgiveness! Here's what we covered:
What expenses qualify for forgiveness and how should we be thinking about how to spend this money?

What happens to the amount that is not forgiven, and how is that taxed?

When do we request forgiveness and what docs will we need?
Are you a small business owner who has recently received your PPP loan money? Do you need expert advice NOW on the best way to spend that money? Join Emily Morgan, Founder of Delegate Solutions, for a 10-minute video chat with our expert on this topic, Jody Grunden, Co-Founder and CEO of Summit CPA Group.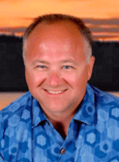 Jody Grunden is the Co-Founder and CEO of Summit CPA Group, the leading provider of Virtual CFO Services in North America. He is passionate about changing the way people think about accounting. Author of Digital Dollars and Cents, Jody literally wrote the book on helping digital companies create a financial roadmap to success.
If you are looking for an effective way to increase your productivity and leverage your time, delegation is a great place to start! At Delegate, we love helping busy leaders and their teams focus on what they do best and add valuable time back to their lives.