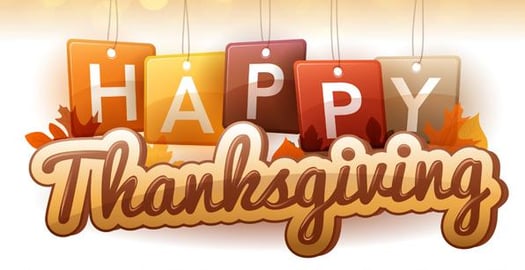 JEN'S BALSAMIC GLAZED BRUSSEL SPROUTS RECIPE
Ingredients:
1 lb Brussel Sprouts
1 Pink Lady Apple
4 slices bacon/ turkey bacon- cooked
1 tbsp fresh rosemary
2 tsp Olive Oil
Salt & Pepper
Glaze:
1/4 cup Olive oil, 2 tbl maple syrup, 1 tbs balsamic
Directions:
Preheat oven to 425
Cut brussel sprouts, chop apples, crumble bacon and arrange on a sheet pan
Whisk ingredients for glaze and pour over brussel sprout mixture
Cook 15-20 minutes
LIZ'S ROASTED BRUSSEL SPROUTS WITH CRANBERRIES, BACON & BALSAMIC RECIPE
Ingredients:
2 pounds uniformely-sized Brussels sprouts (any wilted outer leaves removed), stems trimmed and cut in half
4 sliced thick-cut bacon ,diced and fried, reserving the bacon fat
1/3 cup dried cranberries
1 cup dark balsamic vinegar
Instructions:
Preheat the oven to 400 degrees F.
Place the Brussels sprouts in a large bowl and pour the reserved bacon fat over them, tossing gently a few times to evenly coat them.
Pour the sprouts onto a lined baking sheet in a single layer and bake for 35-40 or until they are lightly browned, tossing them once or twice after about 20 minutes to evenly brown them.
While the Brussels sprouts are roasting, make the Balsamic Reduction: Place the balsamic vinegar in a small saucepan and bring to a boil. Reduce the heat to a lower simmer and continue simmering for 10-15 minutes or until it has thickened (see Note).
Transfer the roasted Brussels sprouts to a serving platter and sprinkle with the bacon and cranberries. Lightly drizzle the balsamic reduction over them (don't use too much, it's potent stuff!).
Serve immediately.
Recipe Notes:
Be careful not to over-cook the balsamic reduction otherwise it will become very thick and cool to a rock hard mass. If this happens simply add a little more vinegar to the saucepan, reheat and re-thicken.
EILEEN'S SOURDOUGH BREAD STUFFING RECIPE
Ingredients
1-pound loaf sourdough bread
8 tablespoons butter
10 ounces cremini mushrooms, sliced 1/2-inch thick in both directions
Salt and freshly ground pepper
2 to 4 stalks celery with leaves, halved lengthwise and sliced
1 medium onion, chopped
About 10 sprigs fresh thyme, leaves stripped from the stems
10 to 12 fresh sage leaves, chopped
3 1/2 cups low-sodium chicken broth
3 tablespoons chopped Italian parsley leaves
Directions
Watch how to make this recipe.
Preheat the oven to 350 degrees F. Grease a 2-quart baking dish and set aside.
Cut or tear the bread into 1-inch cubes and spread it evenly on 2 baking sheets. Toast the bread in the oven until completely dry and beginning to crisp and brown, about 20 minutes. Transfer to a large mixing bowl.
Melt 2 tablespoons of the butter in a large skillet over medium-high heat. Add the mushrooms and a few pinches of salt and saute, stirring occasionally, until golden brown, about 6 to 8 minutes. Add celery, onion, 2 tablespoons butter, and thyme. Once the butter has melted, cook, stirring frequently, until the vegetables have softened, about 5 minutes. Add sage and remaining 4 tablespoons butter. Add chicken broth to skillet and stir to combine. Season with salt and pepper, to taste.
Transfer toasted bread cubes to a large bowl. Pour the chicken broth mixture over the bread cubes and toss to combine until the bread cubes absorb the liquid. Pour the mixture into the greased baking dish, and sprinkle with parsley. Bake in the center of the oven until heated through and the top is golden brown, about 40 minutes. Remove the stuffing from the oven and allow to cool about 15 minutes before serving.
BETH'S PUMPKIN CHEESECAKE PIE RECIPE
2 packages (8 oz. each) Philadelphia Cream Cheese
½ C sugar
½ C canned pumpkin (not pumpkin pie mix)
½ tsp. vanilla
½ tsp. ground cinnamon
Dash ground cloves*
Dash ground nutmeg*
2 eggs
1 graham cracker crumb crust (homemade or prepared)
Whipped cream (optional)
· Heat oven to 350F
· Beat cream cheese, sugar, pumpkin, vanilla and spices in large bowl with mixer until blended.Add eggs and beat until just blended.
· Pour into crust.
· Bake 40 min. or until center is almost set.
· Cool and then refrigerate at least 3 hours so you can cut slices easily.
· Top with whipped cream just before serving if desired.
* you can substitute 1/2 - 3/4 tsp. pumpkin pie spice for the cinnamon/cloves/nutmeg if necessary
Variations:
Pumpkin cheesecake bars: Omit crust and line an 8 or 9" square pan with foil. Mix 1-1/2 C graham cracker crumbs with ¼ C melted butter and press into bottom of pan. Pour prepared batter over crumbs. Bake and refrigerate as directed. Cut into 16 bars.
Pumpkin praline cheesecake: Substitute packed brown sugar for the granulated sugar. Pour batter into crust and sprinkle with 1 cup of chopped pecans. Drizzle top with 2 Tbs. maple syrup (or pancake syrup). Bake and refrigerate as directed.
CASSIE'S GRAPE SALAD RECIPE
2lbs green seedless grapes
2lbs red seedless grapes
8ounces sour cream
8ounces cream cheese, softened
1⁄2cup granulated sugar
1teaspoon vanilla extract, to taste
TOPPING INGREDIENTS
1cup brown sugar, packed, to taste
1cup crushed pecans, to taste
Directions:
Wash and stem grapes.
Set aside.
Mix sour cream, cream cheese, white sugar and vanilla by hand until blended.
Stir grapes into mixture, and pour in large serving bowl.
For topping: Combine brown sugar, and crushed pecans.
Sprinkle over top of grapes to cover completely.
Chill overnight.
EMILY'S SANGRIA RECIPE
Ingredients:
3 cinnamon sticks (plus more for garnish)
2 honeycrisp apples, chopped
1 orange, thinly sliced
1 (750 ml) bottle red wine (I suggest a light-bodied Spanish variety)
1 and 3/4 cups homemade apple cider or store-bought1
1/2 cup brandy
1/4 cup orange juice (or juice from 2 medium oranges)
juice from 1 lemon
club soda, to taste
Directions:
Place the cinnamon sticks, apples, and orange slices in a large pitcher. Add wine, apple cider, brandy, orange juice, and lemon juice. Allow to sit in the refrigerator for 6 - 24 hours. Taste; if you'd like it to be sweeter, add 1-2 Tablespoons granulated sugar, honey, or agave.
If you'd like a cinnamon-sugar rim (highly recommended), simply moisten the rim of your glasses with water, turn the glass upside down and dip it into a mix of cinnamon and sugar. Pour in the sangria with fruit2 and add a splash of club soda (this unsweetened fizz is wonderful with the sangria!). Garnish with a cinnamon stick, if desired. Cheers!
Make ahead tip: Sangria is the perfect make-ahead cocktail since it must sit for at least 6 hours. You can also make it one day in advance.
GEORGIA'S CREAMY MASHED POTATOES RECIPE
Ingredients:
5 pounds Yukon gold or russet potatoes
1 1/2 sticks softened butter, plus more for baking
1 1/2 (8-ounce) packages cream cheese, softened
1/2 cup half-and-half
1/2 cup cream
Salt and freshly ground black pepper
Milk, if needed, for thinning
Directions:
Preheat the oven to 350 degrees F.
Peel the potatoes and rinse them in cold water. Chop the potatoes in fourths. Place the potatoes into a large pot and cover with water. Bring to a boil and cook until fork tender, 20 to 25 minutes.
Drain the potatoes, and then return them to the pan. With the burner on low heat, mash the potatoes with a potato masher; the more steam that's released while you mash, the better. Mash for about 5 minutes. Turn off the burner.
Add the butter, cream cheese, half-and-half, and seasonings. Stir to combine, and if the mixture needs thinning, add milk. Check the seasonings, adding salt and pepper, to taste.
Pour the mashed potatoes into a large casserole pan. Dot the surface with butter. Cover with foil and bake in the oven for 15 minutes. Remove the foil and continue baking for 10 more minutes. Serve immediately.
ALAYNE'S SPICED LEMONADE RECIPE
Serve this drink over ice in summer or warmed in winter - it's always refreshing
1/2 cup sugar
1 quart, plus 2 cups water, divided
1/2 teaspoon whole cloves
2-inch cinnamon bark
1/2 teaspoon allspice
4 to 6 large lemons, juiced
1 lemon, sliced
REBECCA'S EASY HERBED STUFFING RECIPE
Ingredients:
Herb Stuffing
1 small loaf country-style bread (about 1 lb.), cut into 1⁄2-inch pieces (about 10 cups)
3 tbsp. olive oil
2 medium onions, chopped
2 large carrots, cut into 1⁄4-inch pieces
2 stalks celery, cut into 1⁄4-inch pieces
3 c. lower-sodium chicken broth
1 c. fresh flat-leaf parsley, chopped
2 tsp. fresh thyme leaves
2 large eggs, beaten
Kosher salt
pepper
Directions
Heat oven to 375°F. Grease 3-quart casserole dish. Place bread on rimmed baking sheet and toast until golden brown, 15 to 20 minutes; transfer to large bowl.
Meanwhile, heat oil in 12-inch skillet on medium. Add onions, 1 teaspoon salt and 1⁄2 teaspoon pepper and cook, covered, stirring occasionally, until very tender and beginning to turn golden, 6 to 8 minutes
Add carrots and celery and cook, stirring occasionally, until tender, 6 to 7 minutes. Add broth and heat to a boil. Stir in parsley and thyme.
Transfer vegetable mixture to bowl with bread; toss to combine. Fold in beaten eggs. Transfer to prepared baking dish, cover with foil and bake 10 minutes. Remove foil and bake until golden brown, 15 to 20 minutes.
KATRINA'S GRANDMA DOROTHY'S APPLE PIE RECIPE
9 Inch Double Crust Pie
2 1/2 cups all-purpose flour + a dusting
1 Tsp salt
1 Tbsp sugar
½ cup vegetable shortening
7 tbsp cold water
In a bowl, mix together the flour, salt, and sugar. Then, cut in the shortening until it forms small crumbs. Drizzle with water and stir, just a little at a time, until all of the flour is combined.
Section 2 halves of the dough and shape each section into the shape of a ball, cover completely with plastic wrap, and refrigerate for 45 minutes. Dust the counter top with flour and roll out the dough to fit the pie plate.
3 tablespoons + 1 teaspoon all-purpose flour
1 stick unsalted butter
¼ cup water
½ cup white sugar
½ cup packed brown sugar
8 Granny Smith apples (already peeled, cored, and sliced)
Preheat oven to 425 degrees F. Melt the butter in a saucepan. Once melted, stir in flour, forming a paste. Add in both white and brown sugar and water. Bring to a boil, reduce temperature, and simmer.
Place the crust in the pie plate and fill with apples, slightly mounded. Cover the pie with a lattice crust. Over the lattice, pour the sugar mixture that was simmering.
Bake for 15 minutes and then reduce the temperature to 350 degrees F. Continue baking for 35 to 45 minutes, until apples are soft.
AMANDA'S BLACKBERRY COBBLER RECIPE
Prep 25 MIN
Total1 HR 20 MIN
Servings 8
Ingredients
2 1/2 cups fresh or frozen (thawed and drained) blackberries (do not use blueberries)
1 cup sugar
1 cup all-purpose flour
2 teaspoons baking powder
1/2 teaspoon salt
1 cup milk
1/2 cup butter, melted
Cream, whipped cream or ice cream, if desired
Steps
In medium bowl, stir together blackberries and sugar. Let stand about 20 minutes or until fruit syrup forms. Heat oven to 375°F.
In large bowl, stir together flour, baking powder, salt and milk. Stir in melted butter until blended. Spread in ungreased 8-inch square pan. Spoon blackberry mixture over batter.
Bake 45 to 55 minutes or until dough rises and is golden. Serve warm with cream.
LESLIE'S MAPLE ROASTED BRUSSELS SPROUTS WITH BACON RECIPE
Ingredients: 1 lb. brussel sprouts, 4 slices of bacon cut into 1/2 inch pieces, 3 TBSP maple syrup, 1/4 cup of extra virgin olive oil, 1/2 TSP salt, 1/4 TSP freshly ground pepper
Preheat oven to 400 degrees F (200 degrees C).
Place Brussels sprouts in a single layer in a baking dish. Drizzle with olive oil and maple syrup; toss to coat. Sprinkle with bacon; season with salt and black pepper.
Roast in the preheated oven until bacon is crispy and Brussels sprouts are caramelized, 45 minutes, stirring halfway through.
ERIN'S ASPARAGUS & FONTINA QUICHE RECIPE
(with Leek & Spinach-Goat Cheese Salad)
4 Farm Eggs
1 Pie Crust
4 oz Fontina Cheese
4 oz Goat Cheese
¾ cup Milk
2 Scallions
1 Shallot
1 Leek
1 Lemon
½ lb Spinach
½ bunch Asparagus
1. Preheat the oven to 425°F. Wash and dry the fresh produce. Trim off and discard the root end and upper, dark-green leaves of the leek. Halve the leek lengthwise; thoroughly rinse between the layers with cold water. Small dice the leek. Cut off and discard the root ends of the scallions; thinly slice. Snap off and discard the tough, woody ends of the asparagus; cut the asparagus into ¼-inch pieces, leaving the pointed tips intact. Remove and discard the Fontina cheese rind; grate the cheese. Quarter and deseed the lemon. Peel and mince the shallot to get 2 tablespoons (you may have extra); place in a small bowl with the juice of all 4 lemon wedges.
2. In a large pan (nonstick, if you have one), heat 2 teaspoons of olive oil on medium-high until hot. Add half the spinach; season with salt and pepper. Cook, stirring occasionally, 2 to 4 minutes, or until wilted. Transfer to a strainer; hold or rest the strainer over a bowl. Using a spoon, press down on the cooked spinach to release as much liquid as possible; discard the liquid. Transfer the drained spinach to a cutting board; finely chop. Rinse and wipe out the pan.
3. In the pan used to cook the spinach, heat 1 tablespoon of olive oil on medium until hot. Add the leek; season with salt and pepper. Cook, stirring occasionally, 2 to 3 minutes, or until softened. Add the scallions and asparagus; season with salt and pepper. Cook, stirring occasionally, 1 to 2 minutes, or until softened and fragrant. Remove from heat.
4. While the vegetables cook, season the shallot-lemon juice mixture with salt and pepper to taste; slowly whisk in 2 tablespoons of olive oil until well combined. Set aside. Crack the eggs into a large bowl; beat until smooth. Whisk in the milk and Fontina cheese; season with salt and pepper. Add the chopped spinach and cooked vegetables; stir to thoroughly combine.
5. Place the pie crust on a sheet pan, leaving it in its tin. Carefully pour the filling into the pie crust; top with half the goat cheese (crumbling before adding). Bake 26 to 28 minutes, or until the crust is browned and the filling is set and cooked through. Remove from the oven and let stand for at least 5 minutes before serving.
6. Just before serving, in a large bowl, combine the remaining spinach, remaining goat cheese (crumbling before adding) and enough of the vinaigrette to coat the salad (you may have extra vinaigrette). Toss to mix; season with salt and pepper to taste. Transfer to a serving dish. Serve with the baked quiche. Enjoy!
SARAH'S CHOCOLATE CHESS PIE RECIPE
This is a super chocolatey pie, almost like hot brownie batter. It is not vegan, paleo, or gluten free, but it is worth it. Super fast and easy to make with kids.
Ingredients:
1 ½ cups of white sugar
3 tbsp. unsweetened cocoa powder
2 eggs
1 can (5 oz.) evaporated milk
¼ cup melted butter (allow to cool somewhat before adding to eggs, or temper)
1 teaspoon vanilla extract
1 (9 inch) unbaked pie crust
Directions:
Preheat oven to 350 degrees F.
Mix sugar and cocoa together.
Beat eggs than add to the cocoa mixture. Beat in the milk, butter, and vanilla.
Pour mixture into 9-inch unbaked pie shell and bake at 350 degrees F for 45 minutes or until set.
Allow to cool, but serve warm with ice cream.
KEYANA'S SOUTHERN BAKED MACARONI AND CHEESE RECIPE
(SOUL FOOD STYLE)
Ingredients
3 cups macaroni, uncooked
2 eggs
½ cup heavy cream
1½ cups milk
salt & pepper
paprika (optional)
1 cup smoked cheddar cheese, shredded (a must)
6-8 oz. velvetta, shredded (feel free to cut back on the velvetta if you don't want it to be super creamy)
1 cup sharp cheddar (can use less if you don't like a sharp taste in your mac n cheese)
1 cup colby & monteray jack, shredded (cheese blend)
Instructions
Preheat oven to 350
Cook macaroni until just al dente or a little under al dente. (Look on the back of the box to see how long you need to cook your pasta for it to reach al dente.) Be careful no to overcook.
Drain pasta and set aside.
In a large bowl, add milk, heavy cream & cheeses (except for the smoked cheddar).
Stir to combine.
Taste the milk mixture and add salt & pepper until it has a good taste. You can also add in other seasonings like onion, paprika, etc. Tasting will help avoid having a plain, bland bake macaroni & cheese. Yuck!
When you are content with the taste, add in the eggs.
Stir well until combined.
Butter a 9 x 9 inch baking dish.
Add macaroni to the baking dish.
Pour cheese mixture over macaroni.
Make sure the cheese distributed well.
Top with smoked cheddar cheese. (I add a little more Colby jack as well.) Sprinkle with paprika and/or black pepper, if desired.
Bake for 35-45 minutes. Do not overbake. It may be a bit jiggly when you take it out of the oven. It will firm up as it cool.
Let cool for about 10-15 minutes or until fully set.
Enjoy!
Notes
~Tips~ Smoked cheddar cheese can be found in grocery stores in the specialty cheese section, not with the shredded, common cheeses. I get mine from Walmart. Do not over bake! Mac and cheese may be a tad jiggly when removed from oven but it will firm up as it cools. Feel free to use other cheeses, but that smoked cheddar is a MUST!
ANNE MARIE'S GRATITUDE FORTUNE BISCUITS RECIPE
The Scherrer Family
Ingredients: (in order of importance)
Gratitude
Pen
Paper
1 roll biscuit dough (or more depending)
Muffin tin
Cooking spray
Putting the Kids to Work:
Preheat oven.
Cut the paper into fortune cookie fortunes size pieces.
Write something you are grateful for.
Fold the paper into a small size
Cut each roll into three parts and roll into individual balls.
Spray the muffin tin.
Put one small ball of dough in a muffin space.
Put the folded gratitude fortune in the middle of the tin, up against the ball of dough.
Put two more balls of dough in the space so the fortune is hidden in the center of the three balls.
Bake as directed on package
CATHY'S ROASTED VEGGIES W/PECANS & CRANBERRIES RECIPE
Roasted Brussels Sprouts:
· 3 cups Brussels sprouts, ends trimmed, yellow leaves removed
· 3 tablespoons olive oil
· Salt, to taste
Roasted Butternut Squash:
· 1 and ½ pound butternut squash, peeled, seeded, and cubed into 1-inch cubes (Yields about 4 cups of uncooked cubed butternut squash)
· 2 tablespoons olive oil
· 3 tablespoons maple syrup
· ½ teaspoon ground cinnamon
Other Ingredients:
· 2 cups pecan halves
· 1 cup dried cranberries
· 2-4 tablespoons maple syrup (optional)
Instructions
Roasted Brussels sprouts:
1. Preheat oven to 400 F. Lightly grease the foil-lined baking sheet with 1 tablespoon of olive oil.
2. Make sure Brussels sprouts have trimmed ends and yellow leaves are removed. Then, slice all Brussels sprouts in half. In a medium bowl, combine halved Brussels sprouts, 2 tablespoons of olive oil, salt (to taste), and toss to combine. Place onto a foil-lined baking sheet, cut side down, and roast in the oven at 400 F for about 20-25 minutes. During the last 5-10 minutes of roasting, turn them over for even browning, the cut sides should be nicely and partially charred but not blackened.
Roasted butternut squash:
3. Preheat oven to 400 F. Lightly grease the foil-lined baking sheet with 1 tablespoon of olive oil.
4. In a medium bowl, combine cubed butternut squash (peeled and seeded),1 tablespoon of olive oil, maple syrup, and cinnamon, and toss to mix.
5. Place butternut squash in a single layer on the baking sheet. Bake for 20-25 minutes, turning once half-way through baking, until softened.
You can roast both Brussels sprouts and butternut squash on 2 separate baking sheets at the same time, on the same rack in the oven if you have the room. Also, toasting the pecans will deepen their flavor and crunch.
Assembly:
In a large bowl, combine roasted Brussels sprouts, roasted butternut squash, pecans, and cranberries, and mix to combine. (OPTIONAL): For more sweetness, add 2 or 4 tablespoons of maple syrup, if desired – do not add all maple syrup at once, start with 2 tablespoons, then add more, if desired, and toss with the salad ingredients to combine.
AMBER'S CORN CASSEROLE RECIPE
1 can cream corn
1 can whole kernel corn
1 egg
1 cup of sour cream
1 box of corn muffin mix(small box)
3 tablespoon of butter

Mix everything together and add to greased glass dish bake at 375 for 50 minutes.
Super easy!
JOE'S VEGAN PEANUT BUTTER CUP PIE RECIPE
Prep time
25 mins
Cook time
15 mins
Total time
40 mins

Recipe type: Dessert
Cuisine: Vegan
Serves: 10
Ingredients
CRUST
1 sleeve graham crackers (or sub similar gluten free cracker/cookie)
4.5 Tbsp melted vegan butter or coconut oilPIE
12 ounces firm silken tofu, slightly drained and patted dry
1/2 cup creamy salted natural peanut butter (I like Trader Joe's brand)
1/4 cup agave nectar or maple syrup (or sub honey if not vegan)
1 14-ounce can (~ 1/34 cups) full fat coconut milk OR coconut cream, chilled overnight (no shaking the can! You want the cream and liquid to remain separate)CHOCOLATE GANACHE TOPPING
1 cup semisweet dairy-free chocolate chips
1/3 cup non-dairy milk (I used full fat coconut, but almond milk is fine, too)Instructions
Preheat oven to 375 degrees F and lightly oil a standard glass pie pan (8 inches x 1 1/4 inches).
Add graham crackers to a food processor and process until you achieve a semi-fine meal. A little texture is OK, just remove any large pieces that didn't get ground. Add melted butter and pulse to combine.
Add to greased pie pan and press down with your fingers to flatten. You can lie a piece of plastic wrap over the top when pressing down to ensure a more uniform layer. Bake for 10 minutes or until golden brown. Remove and set aside to cool.
Add tofu, peanut butter, maple syrup or agave to a blender or food processor and blend until smooth, scraping down sides as needed. Taste and adjust seasonings as needed, adding more agave for added sweetness or a pinch of salt if your peanut butter wasn't very salted.
Next, scoop out the cream of our coconut milk or cream and whip into whipped cream in a large, chilled mixing bowl. Find trouble-shooting tips here. Optional: sweeten with a little powdered sugar and vanilla.
Fold the peanut butter-tofu mixture into the whipped cream.
Pour filling over crust and pop in the freezer to chill. Once it's fairly chilled and slighty firm (about 1 hour), prepare your ganache.
Add chocolate chips to a bowl and heat your non-dairy milk to a low simmer. Then pour over chocolate chips and don't touch for 5 minutes to allow it to melt. Then stir gently with a spoon or rubber spatula until a smooth ganache forms. If it doesn't quite melt, you can also heat it in the microwave in 10 second increments until smooth and melted.
Spoon over the top of the pie and spread in an even layer with a knife or spatula, working quickly as the ganache will get clumpy if it sets too long.
Top with crushed, salted roasted peanuts (optional) and pop back in the freezer to set. 20-30 minutes before serving, remove from freezer and serve. Alternatively, you can chill this in the fridge, but it is much more delicate to slice and serve, but just as delicious.
After the initial chill, make sure you cover the pie with plastic wrap to keep it fresh.