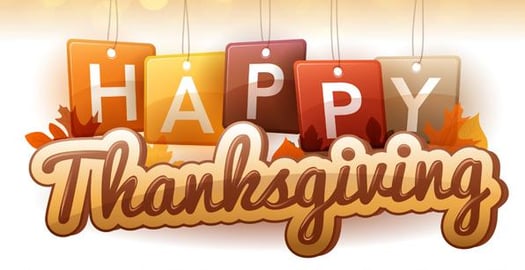 AMANDA'S HOMEMADE PEACH COBBLER
2 cups sliced peaches
2 tablespoons + 1 cup granulated sugar

1/2 cup softened butter

1 cup all-purpose flour
1 teaspoon baking powder
pinch of salt
1 large egg
1 teaspoon of vanilla extract
Steps:
Pre-heat oven to 350 degrees
Grease 2-quart baking dish with non-stick spray
Spread sliced peaces in prepared dish
Sprinkle tops of peaches with 2 tablespoons of sugar.
In med bowl use electric mixer to beat 1 cup of sugar and softened butter.
Add flour, baking powder and salt.
Mix.
Add egg and vanilla.
Keep mixing until it looks like cookie dough batter.
Use hands or spatula to cover peaches with batter evenly.
Bake 35-40 minutes or until crust is golden brown.
Let stand for 5-10 mins to cool.
CATHY'S HOMEMADE BUTTERNUT SQUASH RAVIOLI WITH BROWN BUTTER SAGE SAUCE
Prep Time 1 hour
Cook Time 45 minutes
Total Time 1 hour 45 minutes
Servings 12 servings
Ingredients:
Pasta
1 1/2 cups Semolina Pasta Flour
1 1/2 cups all-purpose Flour
4 whole eggs
4 tablespoons olive oil
4 tablespoons water
1 teaspoon kosher salt
Filling
2 1/2 lbs butternut squash peeled and roughly chopped
8 whole garlic cloves
1/4 cup olive oil
1/2 cup parmesan cheese
1/2 teaspoon dried sage
salt and pepper to taste
Sauce & garnish
4 tablespoons butter (1/2 stick)
10 whole fresh sage leaves
1/4 cup toasted pine nuts
freshly grated parmesan cheese
Instructions:
To make the pasta dough:
Combine all pasta ingredients and mix together to make a stiff dough. Knead by hand or in a stand mixer with the dough hook on medium low speed for 10 minutes or until dough is elastic. Wrap dough in plastic wrap and let rest for at least 20 minutes. On a lightly floured surface roll out to desired thickness and cut as desired.
To make the filling:
Toss the squash with the garlic in a bowl with just enough olive oil to evenly coat everything. Roast on a baking sheet at 400 for about 45 minutes until soft. Remove from the oven and mix in a food processor to combine - slowly pouring additional olive oil into the mixture until the consistency is smooth. Add parmesan, dried sage, and salt and pepper, to taste. Use this filling to make the ravioli.
To make the sauce:
Combine butter and fresh sage leaves in small sauce pan. Heat over low heat for at least 15 minutes to infuse the butter. Then, increase the heat just a bit (take care not to burn) and stir continuously until the butter browns slightly and the sage leaves crisp.
To prepare:
Use a ravioli press to add and seal one teaspoon of filling in between each pasta sheet. Dip finger in water and wet edges of pasta before adding second sheet to allow for a nicely sealed ravioli. Use a roller, gently pressing down, to seal them up. Be sure to heavily flour the outside of your pasta to enable easy release.
Boil the ravioli in plenty of salted water until just done. This will only take a short time! The ravioli will float on the surface of the water when they are finished. Carefully remove and drain. Serve with sage butter, a sprinkle of toasted pine nuts, and a generous amount of grated Parmesan cheese.
JEN'S SWEET POTATO SOUFFLE

Ingredients:
6 sweet potatoes
1 cup white sugar
1/2 cup milk
1/2 cup melted butter
1 teaspoon vanilla extract
2 eggs, beaten
1/2 teaspoon salt
1 cup dark brown sugar
1/3 cup all-purpose flour
1/3 cup melted butter
1 cup chopped pecans
Directions:
In a large stockpot, cover sweet potatoes with 1 inch of water; boil for 20 minutes, or until fork tender. Drain, allow to cool and remove skins.
Preheat oven to 350 degrees F (175 degrees C). Grease or butter one 2 quart casserole dish.
Place potatoes in a mixing bowl and with an electric mixer, beat on low speed until potatoes begin to break up. Increase speed to medium high and blend until smooth.
Reduce speed to low and add sugar, milk, butter, vanilla, eggs and salt. Mix well.
Allow any potato 'fibers' to remain on the beater and remove. Pour sweet potato mixture into the casserole dish.
Prepare the topping in a small bowl by whisking together the brown sugar, flour, butter and pecans. Sprinkle mixture over potato mixture and bake for 40 minutes.
LESLIE'S

SLOW COOKER SWEET POTATO CASSEROLE
yield: 8 SERVINGS


INGREDIENTS:
1/4 cup unsalted butter, melted
1/4 cup brown sugar, packed
2 teaspoons ground cinnamon
1 teaspoon vanilla extract
1/4 teaspoon ground nutmeg
1/4 teaspoon ground allspice
4 pounds sweet potatoes, peeled and diced
1 1/2 cups miniature marshmallows

DIRECTIONS:
In a medium bowl, whisk together butter, brown sugar, cinnamon, vanilla, nutmeg and allspice.

Place sweet potatoes into a 4-qt slow cooker. Stir in butter mixture.

Cover and cook on low heat for 7-8 hours or high heat for 3-4 hours, or until tender.

Top with marshmallows. Cover and cook on low heat for an additional 5-10 minutes, or until melted.

Serve immediately.
AMBER G'S BRUSSELS SPROUT SLAW
Ingredients:
Dressing:
1/4 cup olive oil
2 tablespoons distilled white vinegar
1 tablespoon honey
1 clove garlic, minced
1 teaspoon brown mustard

Salad:
1 pound Brussels sprouts, shredded
1/2 cup dried cherries
1/2 cup slivered almonds
1/2 cup grated Parmesan cheese

Directions:
Whisk olive oil, vinegar, honey, garlic, and mustard together in a bowl until dressing is smooth.
Combine Brussels sprouts, dried cherries, almonds, and Parmesan cheese together in a bowl; add dressing and toss to coat. For best flavor, refrigerate for several hours before serving.

EILEEN'S VEGAN LEMON-ZESTED MASHED POTATOES
INGREDIENTS (Serving for 4)
2 pounds Yukon gold potatoes, peeled and quartered
Coarse salt
6 tablespoons unsalted vegan butter
3/4 cup unsweetened almond milk (or milk alternative)
2 teaspoons freshly squeezed lemon juice
1/4 cup coarsely chopped fresh flat-leaf parsley
2 teaspoons finely grated lemon zest
toasted slivered almonds
Arugula

Directions:
1. Place potatoes in a large saucepan, and fill with enough water to cover potatoes by 1 inch. Bring to a boil over high heat. Add a generous amount of salt; reduce heat to a simmer. Cook until potatoes are tender when pierced with a paring knife, about 15 minutes. Drain; using a potato masher or potato ricer, mash potatoes.
2. Meanwhile, in a medium saucepan over medium heat, combine 5 tablespoons vegan butter, milk alternative, lemon juice, and zest. Heat until butter is melted and the mixture is warm to the touch.
3. Fold the milk mixture into the mashed potatoes, and season with salt and pepper.
4. Place Arugula around bowl and place mashed potatoes on top. Top with toasted almond slivers, to taste. Enjoy!

BETH'S OLD FASHIONED PECAN PIE
INGREDIENTS:
9" unbaked pie shell (or make your own pastry crust if you like)
3/4 stick unsalted butter
1 cup packed light brown sugar
3/4 cup light corn syrup
2 teaspoon pure vanilla extract
1/2 teaspoon grated orange zest
1/4 teaspoon salt
3 large eggs
2 cups pecan halves (about 1/2 pound)
PREPARATION:
Preheat oven to 350°F with a baking sheet on middle rack.
Melt butter in a small heavy saucepan over medium heat.
Add brown sugar, whisking until smooth.
Remove from heat and whisk in corn syrup, vanilla, zest, and salt.
Lightly beat eggs in a medium bowl, then whisk in corn syrup mixture.
Put pecans in pie shell and pour corn syrup mixture evenly over them.
Place pie tin on a baking sheet and back until filling is set, 50 minutes to 1 hour.
Cool completely, even overnight, to make it easier to slice.
SARAH'S BROCCOLI MUSHROOM GRUYERE FRITTATA
2 cups small broccoli florets
1 cup quartered mushrooms
1 tbsp butter, melted
1/4 tsp pepper, divided
1/8 tsp salt, divided
6 large eggs
1/4 cup milk of your choice (I use almond)
1/2 tsp dried basil or thyme
1 cup shredded Gruyere cheese, divided


Preheat oven to 425 °F. Line a rimmed baking sheet with parchment paper. Butter a 9-inch pie plate or 6-cup (1.5 L) shallow baking dish.

In a medium bowl, combine broccoli, mushrooms, melted butter, and half each of the pepper and salt. Spread on prepared baking sheet. Roast for about 15 minutes or until tender and browned. Let cool slightly. Reduce oven temperature to 350 °F.

In the same bowl or large measuring cup, whisk together eggs, milk, basil and remaining salt and pepper until frothy. Stir in half of the Gruyere.

Pour egg mixture into prepared pie plate. Sprinkle broccoli and mushrooms evenly into eggs, pressing to immerse slightly.

Bake for about 25 minutes or until evenly puffed and almost set. Remove from oven and sprinkle remaining Gruyere on top. Broil for about 3 minutes or until cheese is until melted.
GABY'S OLD-FASHIONED SCALLOPED CORN
3 (15 ounce) cans creamed corn
2 eggs
1 cup crushed saltine crackers
1/2 cup butter
1/2 teaspoon paprika
1/4 teaspoon ground black pepper

Preheat oven to 350 degrees F (175 degrees C).
8x11x2 inch casserole dish - use non-stick spray
In a medium sized mixing bowl, combine the creamed corn, eggs, 1/4 cup of the melted butter and 1/2 of the cracker crumbs. Pour mixture in into the prepared dish.
In a small bowl, mix the remaining melted butter, cracker crumbs, paprika and pepper. Sprinkle crumb topping over the casserole.
Bake at 350 degrees F (175 degrees C) for 30 to 40 minutes, until topping browns slightly and corn is bubbly around the edges.
CHRIS' BEST EVER APPLE PIE

Ingredients
• 2- 9 inch pie crusts
• 1/2 cup salted butter
• 3 tablespoons all-purpose flour
• 1/4 cup water
• 1/4 cup white sugar
• 1/4 cup packed brown sugar
• 1 tsp Cinnamon (or to taste)
• 8 Granny Smith apples - peeled, cored and sliced very thin
Directions:
1. Preheat oven to 425 degrees F. Melt the butter in a saucepan. Stir in flour to form a paste. Add water, white sugar and brown sugar, cinnamon, and bring to a boil. Reduce temperature and let simmer.
2. Place the bottom crust in your pan. Fill with apples, mounded slightly. Cover with a lattice work crust. Gently pour the sugar and butter liquid over the crust. Pour slowly so that it does not run off.
3. Bake 15 minutes in the preheated oven. Reduce the temperature to 350 degrees F. Continue baking for 35 to 45 minutes, until apples are soft. (edited)
AMBER W'S VEGAN GREEN BEAN CASSEROLE
Total:30 mins
Prep:10 mins
Cook:20 mins
Yield:about 4 servings
Ingredients:
1/4 cup vegan margarine
1/4 cup flour
1 1/2 cups vegetable broth
1 tablespoon soy sauce or tamari
1/2 teaspoon garlic powder
1 teaspoon onion powder
2 tablespoons vegetable oil
1/4 cup nutritional yeast (optional)
2 (14-ounce) cans French-style green beans (well drained)
1 (3-ounce) can French-fried onions
Steps to Make It
Gather the ingredients and preheat the oven to 350 F.
In a small saucepan, melt the vegan margarine and add in the flour.
Add the vegetable broth, soy sauce or tamari, garlic powder and the onion powder, stirring frequently, until the sauce thickens.
Whisk in the vegetable oil and nutritional yeast until fully combined.
Toss together the sauce and the green beans in a casserole dish or baking dish. Bake for 10 minutes.
Carefully remove the pan from the oven and sprinkle the French fried onions on top of the casserole, then, return the pan to the oven and bake for an additional 10 minutes.
Serve and enjoy!
JOANNE'S ITALIAN SAUSAGE THANKSGIVING DRESSING
Ingredients:
1 pound Italian sausage (I recommend mild/sweet and then adding additional heat if desired)
1 onion, chopped
2 stalks celery, chopped
5-6 cloves garlic, minced
1 cup chopped mushrooms
1 grated Granny Smith apple (a food processor is handy but not necessary)
1 16-oz. package cubed stuffing or dressing (I like Pepperidge Farms; for this recipe, I try to stay away from Stove Top because the flavor is so overwhelming)
2 1/2 cups chicken broth
1 cup chopped pecans, toasted (optional)
1/2+ cup dried cranberries (optional)

Instructions:
Preheat oven to 350 F. Lightly spray a 9×13″ baking dish with non-stick cooking spray. Set aside.

Heat a very large skillet or Dutch oven to medium heat and add a light drizzle of olive oil. If necessary, remove sausage casings and crumble the sausage in the pan. As it starts to brown, stir in onions, celery, and garlic. As the sausage cooks, break up larger pieces.

As the onions begin to turn translucent, stir in mushrooms and apple and cook until the mushrooms are tender.

Sprinkle dressing mix over the sausage mix and then add chicken broth. Continue stirring as the dressing mix absorbs the liquid. Add in pecans and cranberries (if desired). When the liquid has been incorporated and the mixture is fully mixed, taste and add hot sauce (like Tabasco) to taste.

Transfer to a 9×13 dish sprayed with cooking spray. Cover with aluminum foil and bake for 10 minutes. Remove foil and bake for another 10 minutes.
DANA'S ZESTY CARROTS
A Family Fave! (Can make ahead of time)
1 lb carrots - cut into julienne strips and boil for 10 minutes.
Mix together in a separate bowl:
1 Tbsp Horseradish
1/2 cup Mayo
2 Tbsp grated fresh onion
1/4 cup water
Grease bottom of baking dish
Arrange Carrots in single layer in baking dish
Drizzle Horseradish mixture over carrots
Top with Crushed Ritz Crackers (use as much as you like!)
Pat with butter
Sprinkle with Paprika, Salt and Pepper
Bake 350 uncovered until golden brown......delish!
KAYLEE'S CHOCOLATE BOURBON PECAN PIE
*best when made a day ahead*

1 9-inch pie crust (store-bought or homemade)
1 cup granulated sugar
1 cup light corn syrup
½ cup butter (1 stick)
4 large eggs, beaten
¼ cup bourbon
1 teaspoon vanilla extract
¼ teaspoon salt
1 cup semi-sweet chocolate chips
1 cup chopped pecans

Preheat oven to 325 degrees F. Line a deep dish pie plate with the pie crust, set aside.
Combine sugar, corn syrup and butter in a saucepan. Stirring constantly, cook over medium heat until butter melts and sugar completely dissolves. Remove from heat and cool slightly.
In a large bowl, combine egg, bourbon, vanilla and salt. Mix thoroughly. Very slowly pour cooled sugar mixture into egg mixture, whisking constantly so that the heat from the sugar mixture doesn't cook the egg mixture. Add the chocolate chips and pecans and stir to mix well.
Pour mixture into pie shell. Bake in preheated oven for 50 to 55 minutes or until set and golden on top.
Serve warm or chilled.
EMILY'S HONEYCRISP APPLE SANGRIA
Ingredients:
3 cinnamon sticks (plus more for garnish)
2 honeycrisp apples, chopped
1 orange, thinly sliced
1 (750 ml) bottle red wine (I suggest a light-bodied Spanish variety)
1 and 3/4 cups homemade apple cider or store-bought1
1/2 cup brandy
1/4 cup orange juice (or juice from 2 medium oranges)
juice from 1 lemon
club soda, to taste

Directions:
Place the cinnamon sticks, apples, and orange slices in a large pitcher. Add wine, apple cider, brandy, orange juice, and lemon juice. Allow to sit in the refrigerator for 6 - 24 hours. Taste; if you'd like it to be sweeter, add 1-2 Tablespoons granulated sugar, honey, or agave.
If you'd like a cinnamon-sugar rim (highly recommended), simply moisten the rim of your glasses with water, turn the glass upside down and dip it into a mix of cinnamon and sugar. Pour in the sangria with fruit2 and add a splash of club soda (this unsweetened fizz is wonderful with the sangria!). Garnish with a cinnamon stick, if desired. Cheers!
Make ahead tip: Sangria is the perfect make-ahead cocktail since it must sit for at least 6 hours. You can also make it one day in advance.


https://sallysbakingaddiction.com/honeycrisp-apple-sangria/
ANNE-MARIE'S COLORADO THANKSGIVING BREAKFAST FOR THE FAMILY
Ingredients:
8 eggs or use 4 eggs and 6 egg whites
1 cup milk
½ teaspoon seasoned salt
8 ounces diced cooked ham
½ cup shredded cheddar cheese
½ cup finely chopped onion
½ cup finely chopped green bell pepper
½ cup finely chopped red bell pepper
Fresh chives for garnish (optional)
Instructions
Beat eggs, milk, and seasoned salt together in a large bowl. Stir in ham, cheese, onion, and bell peppers.
Pour egg mixture into a greased 8-inch-square baking dish.
Bake at 350 degrees for 45 minutes – 1 hour, or until eggs are cooked and omelet is set.
Cut into squares and garnish with chives, if desired.
GEORGIA'S ROSEMARY FOCACCIA STUFFING WITH PANCETTA

Ingredients:

1 stick unsalted butter, plus more for the baking dish

8 ounces pancetta, diced

1 onion, finely chopped

5 stalks celery, finely chopped

1/2 cup chopped sun-dried tomatoes (not oil-packed)

1 tablespoon chopped fresh sage

1 tablespoon chopped fresh thyme

Kosher salt and freshly ground pepper

Kosher salt and freshly ground pepper

4 cups low-sodium chicken or turkey broth

2 large eggs

1/2 cup chopped fresh parsley

6 cups 1/2 -inch stale rosemary focaccia cubes (about 10 ounces)

6 cups 1/2 -inch stale ciabatta bread cubes (about 10 ounces)

8 ounces fontina cheese, diced

2 tablespoons fat from the turkey drippings (or butter)

1/2 cup grated parmesan cheese (about 1 ounce)


Directions:
Preheat the oven to 375 degrees F and butter a 3-quart baking dish. Melt 2 tablespoons butter in a large skillet over medium heat. Add the pancetta and cook, stirring, until browned, about 6 minutes. Remove with a slotted spoon and transfer to a plate.

Melt the remaining 6 tablespoons butter in the skillet, then add the onion, celery, sun-dried tomatoes, sage, thyme, 1 teaspoon salt and a few grinds of pepper. Cook, stirring, until the vegetables are tender, about 5 minutes. Add the broth and bring to a boil, then remove from the heat.

Whisk the eggs and parsley in a large bowl. Add the focaccia, ciabatta, pancetta, vegetable-broth mixture and fontina; stir until combined. Transfer to the prepared baking dish. Drizzle with the turkey drippings (or dot with butter); sprinkle with the parmesan.

Cover the dish with foil and bake 30 minutes, then uncover and bake until golden, about 30 more minutes.
https://www.foodnetwork.com/recipes/food-network-kitchen/rosemary-focaccia-stuffing-with-pancetta-3364165