Our client and long-term friend Lindsey Pollak, Multi-Generational Workplace Expert, joined us live on Facebook for a 10-minute expert chat and shared her expertise around how to navigate your career during challenging times! We also chatted about how our service has helped her over the years.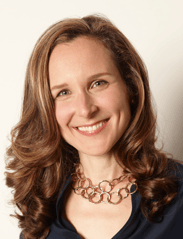 Lindsey Pollak is a New York Times bestselling author, keynote speaker and one of the world's leading experts on millennials and the multigenerational workplace. She was recently named to the 2020 Thinkers50 Radar List, which honors 30 global management thinkers whose work is shaping the future of how organizations are managed and led.
Lindsey's latest book, The Remix: How to Lead and Succeed in the Multigenerational Workplace, published in May 2019, was named a Book of the Month by both The Wall Street Journal and Financial Times. She is also the author of two previous career advice books. Lindsey has spoken for more than 250 corporations, law firms, conferences and universities, and her advice and opinions have appeared in such media outlets as The TODAY Show, The New York Times, The Wall Street Journal, CNN, MSNBC, FoxNews and NPR. She is a graduate of Yale University.
If you are looking for an effective way to increase your productivity and leverage your time, delegation is a great place to start! At Delegate, we love helping busy leaders and their teams focus on what they do best and add valuable time back to their lives.