We are live chatting with our friend Angela Pointon over at 11outof11 about remote selling in a crisis. Here's what we'll cover:
Should our sales process change when selling virtually?

How can we better manage our time when selling over the phone or via Zoom?

If I am someone who thinks in-person selling is better, how can I be convinced that I'm going to be able to sell virtually?

What are three tricks I should know when selling virtually?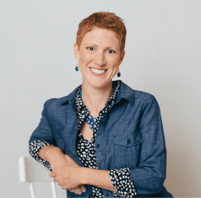 Angela Pointon is the president of 11outof11. She specializes in working with entrepreneurs, business owners and CEOs of growing companies in B2B sectors that need an agency to handle their content marketing. Her team of writers, email marketing experts, landing page builders, and digital designers become your outsourced team for content marketing. She handles blogging, email automation, lead magnet creation, whitepaper and e-book creation -- basically everything you need to do content marketing right.
If you are looking for an effective way to increase your productivity and leverage your time, delegation is a great place to start! At Delegate, we love helping busy leaders and their teams focus on what they do best and add valuable time back to their lives.