We are chatting LIVE with Eric Crews of @crews-consulting about how leaders can implement the EOS® Assistance Track to better free up their time!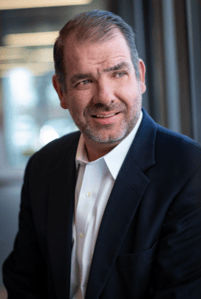 Eric is a business growth expert who has helped 75+ companies generate over $100M in profits in the last 5 years alone. He founded Crews Consulting Group to help entrepreneurs increase the revenue, profitability and salable value of their businesses.
Eric helps companies implement EOS®--the Entrepreneurial Operating System -- a complete set of simple concepts and practical tools that has helped thousands of entrepreneurs get more of what they want from their businesses. He's also developed a framework, 13 Elements of a Successful Business, that helps business owners identify and build out the key functions of a thriving company.

Eric is also an avid fundraiser for the Special Olympics and the Dana Farber Cancer Institute, and he enjoys sailing, running, and Ironman triathlons.
If you are looking for an effective way to increase your productivity and leverage your time, delegation is a great place to start! At Delegate, we love helping busy leaders and their teams focus on what they do best and add valuable time back to their lives.