DS Expert Chat: Reinventing Your Company in a Crisis
Our friend Hal Levenson, Founder & Chief Visionary Officer at Trilogy Partners, LLC joined us live on Facebook for a 10-minute expert chat to discuss reinventing your company in a crisis.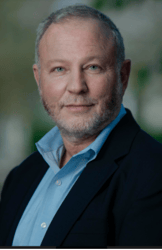 Hal Levenson is the founder and Chief Visionary Officer of Trilogy Partners, a business advisory firm headquartered in Yardley, PA centered on helping small to medium-size businesses scale, transform, and transition by looking at three critical areas: Financial, Strategy, and People
Hal started his career in public accounting at Ernst & Young and founded his own firm in 1987. As a CPA, Hal saw the frustration of CEOs trying to align business objectives with personal goals. He noticed that so many businesses seemed stuck. Hal founded Trilogy Partners in 2009 to provide these businesses and their CEOs with the direction, planning, and financial advice that they need to implement their vision.
If you are looking for an effective way to increase your productivity and leverage your time, delegation is a great place to start! At Delegate, we love helping busy leaders and their teams focus on what they do best and add valuable time back to their lives.