LEARN | TWELVE, JANUARY 2019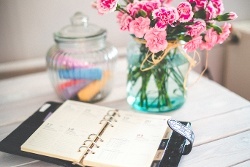 The impact of giving feedback, like a great gift can depend greatly on how it is packaged. Positive or
negative feedback can be equally well received, if the intention behind it is to improve a situation or a relationship.
Think about the worst gift you ever received. Was it ill conceived or was the intention behind it misread? One year I was given a laser facial-hair remover from my other half. My immediate reaction was to feel offended…"he thinks I'm too hairy!" His intention, however, was that he wanted to save me time and money in going to the salon. All was forgiven, but the gift was still returned. That's my ME time, after all.
The point is, it's easy for feedback, particularly negative, to be taken as personal criticism if it isn't well structured. Using tools such as a Strategic Coach Experience Transformer® can turn the act of giving feedback into a powerful process for learning and continuous improvement. The feedback becomes structured and thought out. It tackles the problem and not the person. It focuses on how to move on, not assigning blame.

Just like personal relationships, effective working relationships are based on continuous, open and honest communication. It can be as simple as using the Entrepreneurial Operating System's® L10™ method for scoring your regular meetings. Meetings are rated in real time, and improvements can be made quickly to improve their effectiveness.

There's no need to wait for problems or errors to occur to give feedback. We are often quick to pick up on what's not working, but remain silent when things are going well. No news is good news, right? Giving praise can be awkward to give, and to hear. However, a structured method for collecting and sharing positive feedback from customers and/or coworkers and management, such as Delegate Solutions monthly "Rockstar" nominations, provides context and meaning to positive feedback and is gratefully and happily received.

Feedback, like a great gift, can make someone's day. So give the gift of feedback!



Contributed by our Team Member, Joanne