KNOW | TWELVE, DECEMBER 2018
Google Calendar SMS Notifications cancelled
SMS notifications for Google Calendar events will be removed January 7, 2019. The notifications will cease to work on that date and instead in-app notifications will be the main method of reminding

users of upcoming events. Google has confirmed that users that have the SMS notifications set up will be automatically notified in one of two ways. If a user has Calendar open or the Google Calendar app on a mobile device, they will receive in-app notifications. If a user has SMS notifications set up for new events, changed events, cancelled events or response, they will receive an email. If you have disabled calendar notifications, then head to Settings > Apps & notifications > Find the Calendar app > Turn notifications on. Google also stated that the Calendar API will be updated to reflect this upcoming change. - 9to5Google

New poll shows 31% of businesses list healthcare as top issue for new Congress
Following the mid-term elections, healthcare is seen by small business as the top issue for Congress. A recent poll was conducted by The Small Business Roundtable, a small business and entrepreneur organization dedicated to the advancement of this critical aspect of the American economy. 31% of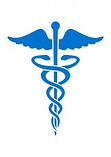 respondents replied that healthcare is their number one concern if there was only one issue for the new Congress to deal with in the upcoming year. The poll even placed healthcare ahead of more red button issues like immigration reform, seen by only 15% of respondents as a top concern.
After several attempts by the Trump administration to repeal and replace the Affordable Care Act (Obama Care), controversy continues around covering pre-existing conditions and concern that a percentage of Americans will need to turn to private markets or be uninsured if they are denied. This continued uncertainty around healthcare is impacting small business optimism with only 20% of respondents feeling more optimistic about the future of their companies. Only 17% reported feeling optimistic about the entire American economy and 40% felt less optimistic about the future of the American economy. Half of respondents felt that the new Congress will hurt their businesses but 43% felt there would be a big change in the way Congress does its job after the midterm elections. - Small Business Trends

Spending too much time on Facebook? Find out with new Facebook app feature.
Facebook has rolled out tools to show users just how much time they spend on both the Facebook app and Instagram app. To find this, go to 'settings' on either app and scroll to 'settings and privacy'. One of the options should be "your time on Facebook'. There you will see your average time per day on Facebook that week and a bar graph show how much time was spent each day. Though it's a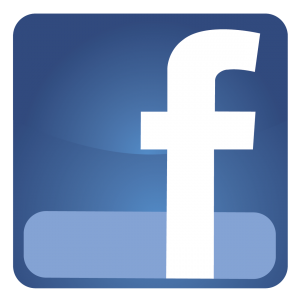 helpful advance, there are several flaws, at least in this first version of the feature.
First of all, it will only show you the time you spent on Facebook on the specific device you're using and does not include time spent on another device. To get an accurate total you'll need to check your time on each device and total it all. Second, if you use Facebook on the web, that time is not counted at all even though Facebook syncs your account and activity across every device and browser that you use to reach it. In any event, once you find out how much time you've been spending on Facebook you may be surprised. If you feel you are spending too much time there, you can help limit your time on the app by using the new option to set a daily quota of how much time you want to spend on Facebook. Once activated the app will send you a reminder when you reach that amount of time. - Inc.com