Heart of Delegate: Becky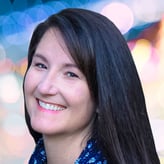 Check out our latest #HeartOfDelegate video with our our wonderful CFA Becky! Becky shares what the #HeartofDelegate means for her. Working at Delegate has allowed her to be more engaged with her family and spend more of her time how she wants to. Watch this episode to learn more about Becky!
....Stay tuned for upcoming episodes to learn more about our amazing team!