Heart of Delegate: Tara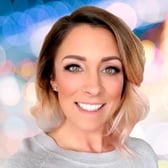 The second episode of our #HeartOfDelegate features our lovely Sr. CFA Tara! Find out what the #HeartOfDelegate is to Tara, and how she's been able to be there for her family as well as pursue her goals!
....Stay tuned for upcoming episodes to learn more about our amazing team!