Start With Success!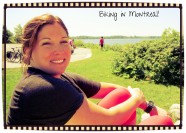 Hard to believe we are already well into August! I hope you've been having lots of fun downtime this summer and giving yourself some time to rejuvenate.
With the year more than half over, it's easy to get overwhelmed by the magnitude of the goals we've set for ourselves and have yet to execute. One of the techniques I use to divert this overwhelm and move forward is by focusing on what we HAVE accomplished this year. By re-directing our attention towards progress already made, we create momentum towards what we're trying to do next.
This is a simple practice that you can incorporate into your weekly routine—even better, make it part of your weekly meeting agenda with your team. Reference the goals you set back in January or at the start of the quarter and share what's been done. Let your team share what they've accomplished as well. Try starting your team call agendas with a success-based focus.
My team and I do this exercise on our Monday calls. We run through a really quick list of what we've recently accomplished- it's a mix of both personal and business related goals. Here's what we tackled so far this quarter: Made strategic hires, Engaged Hubspot to help with our inbound marketing; I started on the Whole30 clean eating program!; Registered and attended my first Strategic Coach class; Onboarded a record amount of clients; Both Georgia (my assistant) and I took full vacations-- I biked 50+ miles around Montreal (see pic above!).. you get the picture!
See how reviewing what you've accomplished helps re-frame your thinking about what's left to do? The wins set the tone and energy level with positivity to attack what's next. Plus, you're looping your team into the larger visions you have and how their role directly contributes to accomplishing them!
Have a great month!