Strategic Byproducts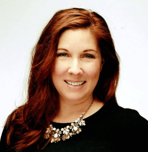 Happy Friday and Happy Holidays! One of my goals for 2017 was to ENJOY DECEMBER! Sounds funny, but December has always been an incredibly stressful month for me personally. For the last decade, Christmas has always taken a backseat to other priorities like celebrating my son's birthday, holiday planning for Delegate, all of this on top of the normal holiday stress. So I created a plan of how I can make sure I enjoy this beautiful month.. so far so good! I'll update you in January as to how I did and hopefully share my strategy for success! :)
November was a great month for us too! Besides being featured in both Inc. and Forbes for our great work as a remote employer, we also updated alot of our website, and launched FlexSchool! Our unique FlexSchool learning experience is designed to help more people set themselves up for success as a remote worker. You can learn more about what we cover below and please, please share wtih those who might be interested!
FlexSchool is what we consider to be a "Strategic Byproduct" for Delegate. By that I mean that our entire product came out our experience with hiring remote workers to deliver the service we provide. After filtering through thousands of resumes this year alone and performing countless interviews, it became clear to us that there is a knowledge gap for aspiring remote workers. The romance and interests are there, but the nitty gritty "how do I set myself up for sucess as a strong applicant and worker" requires training.
Recognizing this combined with our expansive level of knowledge around successful remote work, came our strategic byproduct: FlexSchool. It's not something we set out to sell in relation to our core business, rather it came out of the work we were already doing and mastering IN our core business. I would encourage you to think abouw what types of strategic byproducts you might have brewing in your business. And please check out FlexSchool and share with your network!