Delegation 101 for Entrepreneurs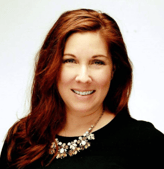 Happy Friday! Phew, I don't know about you, but busy is the new black! I liken rmy last ten years unning an entrepreneurial company to riding a freight train. Each day is powerful and nearly barrels me over as it passes. But, I wouldn't have it any other way, because I believe in power of our work. Every day, I am thankful for my team, thankful for their contribution, support, ideas, execution.. all of it. With their help, I am able to create much more impact than I could ever make alone.
This all stems from our collective commitment to delegation on many levels. For example, my Leadership Teams' quarterly rocks always include identifying at least 10% of their tasks that they can delegate or automate; which inevitably helps increase their focus and value.
However, great support that creates real impact and growth for your business is about more than just having someone to delegate to. Task-based delegation can only get you so far, as it still relies on YOU to identify and manage the delegation. This is where bottlenecks and frustration set in for most entrepreneurs who wind up over capacity again, even though they've "handed stuff off." There is always a purpose for this type of delegation/ delegation resource. However, this is not a long-term, thoughtful type of approach that will increase your own capacity.
In comparison, strategic delegation focuses on thinking through key leverage points for you and your team that (1) stem from your key goals and priorities and (2) capture repeatable processes in your business to increase scale. That approach to delegation coupled with reliable, proactive support is what really creates leverage for you and your team. This is Delegate Solutions' Strategic Support.™ Our unique approach to administrative support means that as you grow, you'll never need to find, manage or train a support resource again!
If you're not sure where you fall on the delgation spectrum, check out our FREE Right Fit Guide. This quick and easy self-assessment tool helps you think through how to hire a delegation resource, and helps identify which type of support is the right fit for your needs. Enjoy!
Have a great month!
Emily