Support Entrepreneurs This Labor Day!
What a beautiful time of year! The winding down of summer and the anticipation of fall- all wrapped into one gorgeously long weekend! As we celebrate Labor Day, we honor the contributions that workers have made to the strength, prosperity, and well-being of our country.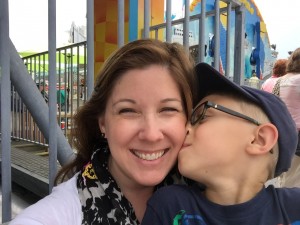 Did you know that 55% of all jobs provided in the US come from small business? To me , that means Labor Day is really about championing the commitment of the entrepreneurs who provide employment to over half of our country. Not only do we represent the largest employer, we also account for 60 percent of the net new jobs created in the last decade.
That's big stuff! President Obama shares, "Entrepreneurs embody the promise of America." Wondering how you can easily support the success of entrepreneurs this Labor Day? Here are 3 simple ways to continue the momentum (and job creation) of entreps:
Share a free education: Goldman Sachs 10,000 Small Biz Program
Donate to support new entrepreneurial endeavors: Globally (via Kiva); Youth Entreps (via NFIB); Crowdfunding (via Kickstarter)
Share access to capital via programs like Project Grow Challenge ($25k available!)
Thank you to everyone who supports what we are doing here at Delegate, and Happy Labor Day to all of our favorite entreps!
Have a great month!
Emily