KNOW | TWELVE, JUNE 2020
How To Stay Grounded in Life and in Business (Especially During Uncertain Times)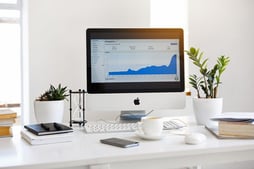 We love the wisdom that comes from our friends at Strategic Coach. In this quick read, you'll find excellent advice on how to stay grounded when the world seems like it's spinning out of control. Here are some key takeaways:
Tips on using the Entrepreneur's Guide to Being Present to help stay centered and grounded

Examining the Future, the Past and Your Unique Ability

Tips on how to move forward RIGHT NOW in your personal and business life
There is one ability that leverages and reinforces all of the other skills and abilities we have. It is the key to operating effectively as an entrepreneur and it translates just as well to your personal life. In times of uncertainty, it can be the differentiating factor between the businesses that survive and those that fail.

It's the ability to stay grounded and present. - Strategic Coach


The Essential Business Survival Guide During Crisis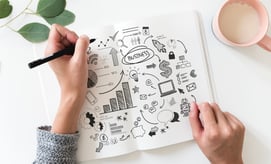 Our friends at Inc.com have put together an awesome list of resources to help navigate these unprecedented times, and they have been hard at work keeping it updated as we navigate our challenging "new normal".
We are pretty certain that all of you have felt the impact of the Coronavirus and are working hard to stay busy, keep sales going, keep kids learning and keep a level head. This extensive list of resources will help you with:
Cash flow and understanding the benefits available to you

When/how to reopen your business successfully

Maximizing team productivity while working remotely
We are all on a new playing field during this time, and it's important that we lean on each other for resources and support. We hope you find this article useful. - INC.