LEARN | TWELVE, FebruARY 2019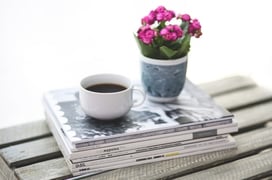 We all make New Year's Resolutions, but how well do you follow-through on yours? Whether this year you are aiming to eat healthier, exercise more, or write a book, here are some ways to help you reach your goal.

First, identify a measurable goal, possible obstacles, strategies to overcome the obstacles, and what the best outcome would look like to you. One of our favorite tools for this purpose is Strategic Coach's Strategy Circle®. This is a tool to help you map out creative strategies to help you achieve your goal.

Next, break down the steps you need to take to reach your goal. Using a Project Manager like Asana, you can create a project for your New Year's Resolution. Under the project, create tasks using the strategies you've designed, and assign them to yourself, or Delegate them! For example, if you are looking to eat healthier this year, ask your Delegate team to find recipe apps or research various healthy diets. For more great delegations, check out our list of sample tasks to delegate: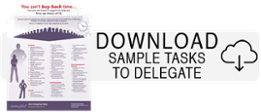 Once you have the tasks set up, be sure to hold yourself accountable to the deadlines. Joining an accountability group or creating your own accountability group, can help you achieve your goal. You can also add this to your weekly check-in call with your Delegate Solution's team. "The American Society of Training and Development found that people are 65 percent likely to meet a goal after committing to another person. Their chances of success increase to 95 percent when they build in ongoing meetings with their partners to check in on their progress." (An Accountability Partner Makes You Vastly More Likely to Succeed, Barrett Wissman). If you'd like to learn more about how other entrepreneurs have successfully delegated, check out our recent webinar:
Perhaps you prefer to see your goals in writing. Using a journal or day planner can be very helpful. We love the desire map planner by Danielle Laporte, which helps you to create daily to-do lists, prioritize, and self-reflect.
Finally, don't let minor setbacks keep you from reaching your goal. Breaking down tasks into smaller steps that can be delegated can help free up your time to work on other items and make the project seem more manageable. Don't forget to keep track of your wins along the way, and take a look back to review your progress.

Contributed by our Team Member, Jen