KNOW | TWELVE, SEPTEMBER 2018
Apple Is Planning a New Low-Cost MacBook, Pro-Focused Mac Mini
Apple has announced a new lower cost laptop along with a professionally focused upgrade to the Mac mini desktop later this year. Apple typically releases new Macs in October following the launch of new iPhones. Apple experts believe that the company is planning to debut three new iPhones, Apple Watches with larger screens, and new iPad Pros later this year.
The new MacBook laptop is anticipated to look similar to the current MacBook Air but will include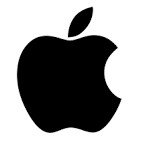 thinner bezels around the screen. The display will remain at about 13" but will be a higher resolution retina display currently in use in other Apple products. The current MacBook Air, which costs $1,000, remains Apple's only laptop without a high-resolution screen. The new Mac mini will be a professional focused version of the Mac desktop that doesn't include a screen, keyboard, or mouse. For this year's model the new storage and processor options are likely to make it more expensive than previous versions, the people said.
Apple is also preparing to launch a new version of its Mac operating system, macOS Mojave, that adds new features for sorting files and the ability to run iPad apps like Apple News. The company is also planning a new version of the Mac Pro, the company's most high-end Mac, for next year, Apple has said. - Bloomberg.com

'Skinny' health insurance plans can now be carried for 3 years
The Trump administration has finalized a ruling that will make it easier to obtain coverage through short-term health insurance plans. Insurers will soon be allowed to sell these policies for just under a year. They can be renewed for up to 36 months, though that renewal isn't guaranteed. The ruling
reverses an Obama administration decision to limit the duration to no more than 90 days in order to make them less attractive to consumers. These types of plans have been available for years and are very profitable to insurers however, they were initially designed to fill a temporary gap in coverage and not intended as an optimal choice of health insurance plan.
Administration officials say the short-term plans will provide a cheaper health insurance alternative for those who can't afford to buy coverage on the ACA exchanges but critics, including hospital associations and patient advocacy groups, warn that these short-term plans don't have to adhere to the law's consumer protections. They typically don't offer free preventative care or maternity, prescription drugs or mental health benefits. Though they will likely be cheaper than Obamacare policies that's because they are allowed to exclude those with pre-existing conditions and base rates on an applicant's medical history. The plans can also impose annual or lifetime limits, leaving the policyholder to pay the rest. And, unlike Obamacare policies, they don't have to cap consumers' cost-sharing burden at $7,350 for 2018.
Young and healthy people may like these plans because they come with lower monthly premiums but those who actually need care could find themselves having to pay more out of pocket for treatment and medications. - Click2Houston.com

Google's lifesaving Undo Send feature comes to Gmail for Android
The Gmail "Undo Send" feature that has been saving people from embarrassing typos, mistakes and email taboos is finally being carried over to Google's email app. According to Android Police, the first release will be on the official Android version of Gmail and should arrive with Gmail version 8.7. The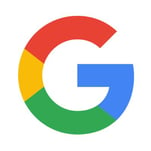 feature works by setting a time delay on sent emails and allowing you to rescind them within 10 seconds if you happen to hit 'send' too quickly. The feature began as a Google Labs experiment that you had to toggle on and then moved to the official Gmail feature list in 2015. It is already in use on Google's Inbox mobile app for both iOS and Android but has been absent from the official Gmail mobile client until now. Android Police reports that this may be a server-side update and may not be showing up properly in update notes for all devices. The update may require a restart of Gmail even if the app is already running version 8.7. - TheVerge.com