Rumors point to cheaper iPads and MacBooks this year
Rumor has it that Apple may lower prices on iPads and MacBooks this year. The MacBook Air is also rumored to be receiving a less-expensive refresh. The latest report comes from DigiTimes, which has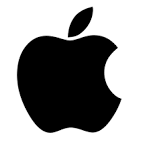 reported that Apple will launch a new 13.3-inch "entry-level" MacBook late in Q2 this year, though its screen size suggests it may be an updated version of the Air, since the MacBook only comes with a 12-inch display. The timeline also matches with WWDC in June.
Another report from analyst Ming-Chi Kuo suggested that Apple would release a less expensive 13-inch MacBook Air and that the lower price could help boost Apple's laptop sales. This news coincided with a report from Taiwan's Economic Daily News which claimed that the new MacBook Air would cost between $799 to $899. The current 13-inch, mid-2017 MacBook Air costs $999.
Less expensive iPads are also expected this year. The DigiTimes reported that we can expect an updated 9.7-inch iPad in the second quarter of this year, and a new iPad Pro in the second half of the year and believes that that the new 9.7-inch iPad could cost around $259, down from the $329 iPad Apple released last March. Apple typically abstains from cutting prices as competitors lower prices during the holidays, so perhaps lower base prices is the strategy for increasing sales this year. - The Verge

Google confirms core search ranking algorithm update
Google has officially acknowledged that they ran a "broad core algorithm update" that impacted rankings of some websites in search results, but says there is nothing webmasters can do to fix their sites if they dropped in rankings. There was speculation over the weekend about a Google update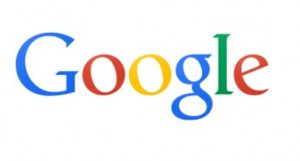 and Google's recent Twitter post has confirmed this.
In a Twitter post Google acknowledged that they do these types of updates several times a year and there is no way a site can specifically fix their ranking if their page drops. It doesn't necessary mean there is something wrong with the page, it is just that ranking models have changed and that the algorithm update is now benefitting pages that were previously unrewarded. Other than focusing on building great content, there is no "fix" for pages that may perform less well others. Over time, it may be that your content may rise relative to other pages. - Search Engine Land

Amazon Is On Track to Be a $1 Trillion Company by 2022, Jefferies Says
Amazon, the world's largest online retailer is on track to reach $1 trillion in market capitalization by 2022, according to analysis from Jefferies analyst Brent Thill. That would mean they could grow almost a third bigger in the next four years and would be a 29 percent jump from Monday's valuation of $773.8 billion. Amazon is already larger than the combined market value of Walmart Inc. and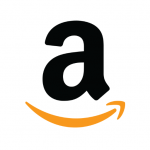 Alibaba Group Holding Ltd, the next two biggest retailers.
Thill expects opportunities for Amazon's revenue to more than double over the next four years to near $500 billion. Expanding its advertising business will be a key driver and has already helped it grow without needing to compete for dollars with Facebook Inc. or Alphabet Inc.'s Google.
According to data compiled by Bloomberg, Thill rates the stock a buy and raised his 12-month price target to $1,850 from $1,750, compared with the average target of $1,701, according to data compiled by Bloomberg. Some analysts believe that Amazon could reach $1 trillion sooner than even Thill expects. Analysts from Wolfe Research and Monness, Crespi, Hardt & Co. both carry price targets of $2,000, which would put Amazon just shy of the trillion-dollar mark within a year based on the current number of shares outstanding. - Bloomberg