Google Assistant now gives you a quick rundown of your day
Google recently announced a new feature available on Android and iOS phones that will allow Google Assistant to provide a quick rundown of your day. Assistant will pull together curated personal information, like flight times, restaurant reservations, scheduled meetings, expected package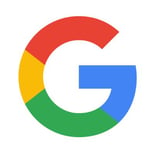 deliveries, reminders and more, and lay them out in a single overview you can scroll through.
These personalized overviews are updated throughout the day, and you can check for updates by tapping the new icon located in the top right corner of Assistant, which looks like an empty blue inbox. (If you have Assistant in iOS, you can check for updates after you launch the app.) These "snapshots" of your day will also be integrated with notes and lists you jot down on Google Keep, Any.do, Bring!, Todoist and other third-party apps. Assistant will also have a section for suggestions you might be interested in, from recommended podcasts and YouTube videos to the correct spelling of certain words (random, we know.) - CNET
Trump officials roll out new rule for small business health insurance plans
The Trump administration has released its final rule governing association health plans, which allow small businesses and the self-employed to band together to buy health insurance and plans can start as early as September 1. However, the ruling is expected to weaken some of the Affordable Care Act's consumer protections, particularly the one requiring insurers to offer comprehensive coverage. While these plans would likely have lower premiums, they would also provide fewer benefits. The offerings could be less attractive to young women if they don't cover maternity benefits. The regulation would premiums based on gender, age and industry, which could leave firms with many younger men paying less, but those with older workers and women paying more. Currently, the Affordable Care Act bans insurers from basing premiums on gender or industry and limits the amount that can be based on age.
The Trump administration is also readying the final rule for short-term health plans, which would serve as another alternative to Obamacare. Officials are expected to allow these plans to be sold for up to a year, as opposed to the current 90-day limit. Short-term plans don't have to adhere to Obamacare's regulations so consumers would have a wider array of options with lower monthly rates. But these policies can exclude those with pre-existing conditions or base rates on a person's medical history. They can also offer skimpier benefits so policyholders may have to pay more out of pocket if they actually need care. - CNN

Facebook can now sync your Instagram contacts to Messenger
Facebook has launched a feature in Messenger that can import your contacts from Instagram, if you opt to connect your account. The option appears in Messenger's "People" tab, alongside the existing option to sync your phone's contacts with Messenger. When you tap on "Connect Instagram," Messenger adds contacts from Instagram automatically. In addition, your Instagram username and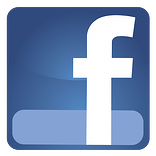 account also then becomes visible to other people on Messenger. However, not everyone is thrilled with the feature. It has been pointed out that it is not clear that pushing "Connect Instagram" means that Messenger will automatically add your Instagram contacts to Messenger. Some users feel you should be given a choice whether or not to add contacts but that is not the case.
This is not the first time Facebook has added integrations between its apps. In 2016 Facebook gave businesses access to a unified inbox of conversations from across its platforms, including Facebook, Instagram and Messenger. Last year, it also tested a cross-app notification feature. There's even an option to launch Facebook right in Instagram itself, via an icon on your Instagram profile page. The timing of the launch is notable, given that Instagram's own Direct Messaging service has become a popular communications service of its own. With so many users now messaging through Facebook-owned Instagram, it's clear that Facebook wants to capitalize on that activity to grow its own Messenger app, too. - TechCrunch.com