Twitter is about to get more words -- a lot more.
Twitter recently announced it is doubling how many characters can be used when tweeting, going from 140 to 280 characters. The new limit will roll out to Twitter users in almost all 40 languages

Twitter supports except Japanese, Korean or Chinese because those languages can convey twice as much information in less space. Twitter performed a test in late September with a small group of users. Interestingly, after the novelty wore off, most people in the test stopped making full 280 character length tweets. Twitter noted that only 5% of tweets sent from people in the 280-character test group were longer than 140 characters, and just 2% were over 190 characters.
The original 140-character length began when Twitter wanted tweets to fit in a standard text message, which is 160 characters. Twitter chose to allow 140 characters for the tweet and 20 characters for the users name. Not all the testers were happy with the change and during the 280-character test, some argued Twitter should be paying more attention to the content of tweets and less attention on the length. Though still rife with instances of harassment and abuse, Twitter has recently updated its rules to more clearly spell out the definition and policies about abuses, harassment, threats and adult content. - CNN Money

How to Comply with the Not-Yet-Repealed ACA Healthcare Law
Attempts by the new administration to repeal the Affordable Care Act (ACA) have failed thus far and though they have vowed to continue those efforts the current law still applies to employers with 50 or more full-time employees. Unless legislation is officially changed employers are required to comply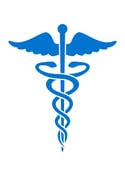 with the law including employee tracking and reporting requirements or face a fine. The formula for determining the number of employees or FTEs (full-time equivalents) a company has remains the same and employers are still required to complete and file forms 1095-C and the 1094-C transmittal sheet with the IRS. Those forms are used to confirm full-time and full-time equivalent employees are receiving minimum essential care as defined by the ACA.
Employers that fail to meet these minimum essential care requirements face a Shared Responsibility Payment ranging from $2,000-$3,000 for every full-time and full-time equivalent employee not covered. Business owners should become familiar with the deadlines for filing the reporting forms as the dates have changed from 2016. Employers who miss the filing deadlines with the IRS could face penalties of up to $260 per filing. Additional penalties could be charged for failing to distribute forms to employees. Though some lawmakers continue to work toward repealing the ACA, any changes may still require IRS reporting and businesses cannot count on the requirement being eliminated entirely. - Small Business Trends

Facebook re-launches Events app as Facebook Local, adds bars and food
Facebook is rebranding and re-launching its standalone Events app as "Facebook Local" on both iOS and Android. From finding bands playing locally, to discovering local restaurants, bars and attractions, the app is designed to help make it easier to do the kind of research that is common

when making plans with friends. Facebook Local combines places and events into a single search engine which is powered by business pages, reviews and friends check-ins. Even though Facebook first launched the Events app a little over a year ago, it was buggy and redundant.
The new Facebook Local will show places that aren't just fun one-time events, but shortcuts to nearby places that are fun all the time. On the app you'll see a calendar of your day's events, a Trending Events feed, guides to local nightlife, galleries, music events and other happenings. A calendar tab shows all your events and RSVPs and you can even import your phone calendars to keep everything in one place. If you're traveling Facebook Local will allow you to change your location and see what's happening in your new city. For those who choose not to use the standalone Facebook Local app, there will still be a benefit because the app and Facebook share code so any enhancements to the search features will be reflected on Facebook itself. - Tech Crunch