Apple releases new security update to protect Safari against the Spectre attack
Apple has released a security update for iOS, macOS and Safari to protect against attacks exploiting the recently published vulnerability called Spectre. Although few details are available on the updates themselves, Apple's description states that the purpose is to protect against Spectre attacks and researchers responsible for discovering the bug have been thanked in the acknowledgements,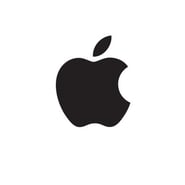 including Google's Jann Horn. This is the second group of updates released by Apple, who confirmed that all devices running iOS and macOS were affected by the Spectre vulnerability. Another recently uncovered vulnerability, Meltdown, has already been addressed with specific patches released for iOS (11.2), macOS (10.13.2), and tvOS (11.2).
Chrome and Firefox browsers have also had similar fixes already implemented in the latest versions. The Meltdown vulnerability was the most urgent and easily fixed of the flaws, but other vulnerabilities were more difficult to patch and usually require repair at the processor and software level. Apple stated that there are no known exploits impacting customers at this time but because exploiting the Spectre vulnerability requires a malicious app be loaded onto a Mac or iOS device, they have recommended using caution and downloading software only from trusted sources such as the App store. - The Verge

Everything to Know about Facebook's Big News Feed Change
Facebook recent announced changes to the news feed which have the potential to drastically change the way people interact on the social network. Facebook's news feed will start moving away from news articles and marketing content and instead users will start seeing more content from friends

and family. This is a major shift for Facebook that had over the years become of the world's biggest distributors of news and online ads. Mark Zuckerberg, Facebook CEO, explains that the increase in news articles and marketing ads "is crowding out the personal moments that lead us to connect more with each other." Critics of the move say suggest that use of Facebook has been declining and the company is trying to adjust the news feed to get people to stay online longer.
The impact to the news industry is uncertain but news organizations have been attempting to create content that could be shared widely on Facebook. Those efforts will be mostly futile with Facebook's news feed changes. Business advertisers will also face challenges and may end up buying more online ads because simply creating content and sharing on the news feed for free will not be as easy or effective as it once was. Wall Street did not react well to the announcement, with Facebook stock dropping 4.5%, indicating investors are worried the change will hurt company revenue. - Fortune

The final GOP tax bill is complete. Here's what is in it.
Republicans celebrated when their tax plan was finalized and moved another step closer to getting legislation to President Trump. Some of the changes included in the Tax Cuts and Jobs Act are a massive new tax cut for the rich which lowers the tax rate for top earners amounting to a significant tax break for the very wealthy; a massive tax cut for corporations with big business tax rates falling from 35 to 21 percent; and a decrease in how much state and local taxes Americans can deduct on their federal income taxes. Most Americans will pay less in taxes until only 2026 however Republicans opted to make tax cuts for families temporary and reductions for businesses permanent.
Working-class families get a bigger child tax credit. The individual health insurance mandate goes away in 2019. The estate tax limit has been raised and you can pass your heirs up to $22 million tax-free. "Pass through" companies will see a 20 percent reduction. Elimination of the corporate Alternative Minimum Tax and fewer families will have to pay the individual AMT. The mortgage interest deduction will be capped at $750,000. The final bill will cost $1.46 trillion. What is NOT changing: The bill keeps in place the student loan deduction, the medical expense deduction and the graduate student tuition waivers. Retirement accounts such as 401(k) plans stay the same. Churches, synagogues, mosques and other nonprofits (the Johnson Amendment stays in place) can't get political and endorse candidates in elections. - Washington Post