Skype's Newest App To Translate Speech In Real Time. Microsoft's Skype software is now translating voice calls between people. As part of a preview program,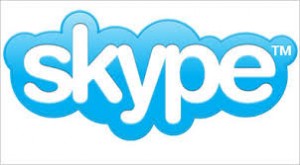 Skype Translator makes it possible for English and Spanish speakers to communicate in their native language,without having to learn a new one. Skype Translator Preview is available on Windows 8.1 orpreview copies of Windows 10, and it works by translating voice input from anEnglish or Spanish speaker into text and translated audio. Spanish will be theonly language outside of English that will be initially supported during the preview. Microsoft is also translating instant messaging conversations throughSkype Translator, with more than 40 languages supported. Interested users can test Skype Translator by requesting an invite at Microsoft's Skype site.
Facebook Testing 'Sell Something' Option. Facebook appears to be testing a new "Sell Something"option, which is showing up for some users when posting to a group. The new option is located next to the usual "Write Post" button on some Facebook groups, allowing you to sell unwanted items to other members of the group. With the new option, you can specify what you're selling, add a price and description of the item, as well as include a photo, and provide pickup or delivery instructions. The post is then formatted with a title and all pertinent information with a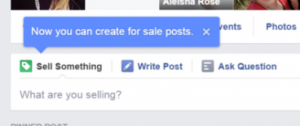 border to help it stand out against the other comments made in the group. The new option comes five months after Facebook first started testing a "Buy" button on ads and page posts, which allows users to purchase products directly from a business without leaving the site.
Google Wants To Launch A 'Buy' Button. Google is exploring the launch of a "buy" button and other additional shopping features as it looks to compete with Amazon. The company has been approaching retailers about the introduction of the new feature within its Google Shopping search results. Currently, Google Shopping simply redirects users to retailers' websites, rather than letting them buy direct from a search result. The roll out would be similar to Amazon's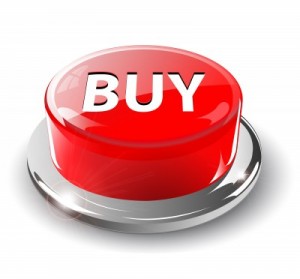 "one-click ordering" feature,which also appears in its off-site "commerce ads," and allows users to type in their credit card and delivery information just once in order to make future purchases. This feature may never come to fruition, as retailers have been cool to the propositions so far,fearing price competition and a lack of control over the shopper experience. If Google were to roll out a buy button, it would also get more data about how its ads convert into sales, likely pushing up advertising prices. Furthermore, recent research from Bizrate Insights found that 45.4% of consumers trust Amazon with their payment and personal information, while just 12.9% trust Google.