KNOW | TWELVE, JANUARY 2017
Study: Premium Hikes Add $10B to Taxpayers' Health Law Tab.
Taxpayers will fork over nearly $10 billion more next year to cover double-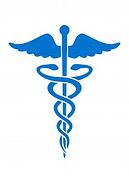 digit premium hikes for subsidized health insurance under President Barack Obama's law, according to a study released. The analysis from the Center for Health and Economy comes as the Republican-led Congress is preparing to repeal "Obamacare" and replace it with a GOP alternative whose details have yet to be worked out.
The study estimates that the cost of premium subsidies under the Affordable Care Act will increase by $9.8 billion next year, rising from $32.8 billion currently to $42.6 billion. The average monthly subsidy will increase by $76, or 26 percent, from $291 currently to $367 in 2017.
Currently more than 8 in 10 consumers buying private health insurance through HealthCare.gov and state markets receive tax credits from the government to help pay their premiums. Those subsidies are designed to rise along with premiums, shielding consumers from sudden increases. But the bill ultimately gets passed on to taxpayers.
Shortly before Election Day, the administration revealed that premiums for a midlevel benchmark plan on HealthCare.gov would jump by an average of 25 percent next year. Although Congress will begin the repeal debate soon after it convenes in January, immediate changes that would affect coverage for 2017 appear to be highly unlikely. Republican leaders have said they want a smooth transition to the new system.
http://finance.yahoo.com/news/study-premium-hikes-add-10b-taxpayers-health-law-092133373--finance.html

Facebook Partners With Fact-Checking Organizations To Begin Flagging Fake News.

Facebook is beginning to roll out new tools designed to prevent the spread of misinformation, weeks after the US presidential election results raised new questions about how viral hoaxes may have contributed to Donald Trump's victory. Facebook is introducing tools designed to make it easier to report links shared in the News Feed as fake news, and it's working with four independent fact-checking organizations to assess the accuracy of viral stories.

Facebook users who try to share a story that has been marked as false will be warned that "independent fact-checkers have disputed its accuracy." Facebook is working with Snopes, Politifact, ABC News, and FactCheck.org. (It plans to add more over time, it said.) All are members of the Poynter International Fact Checking Network, who have agreed to abide by a common set of principles.
Together, Facebook and the news organizations will attempt to identify fast-spreading hoaxes and discourage users from sharing them. For its part, Facebook will use a variety of signals to identify stories that are likely to be false. These signals include stories that people post but later delete, and stories that include lots of comments about them being fake.
Facebook says it will use these and other signals to populate a dashboard of dubious stories. Its fact-checking partners will get access to the dashboard. After they investigate the article's claims, they can mark it as disputed and link to their own article debunking it. If at least two fact-checking organizations mark a story as disputed, users will begin seeing a banner under the article if it appears in their News Feed. The banner reads: "Disputed by 3rd Party Fact Checkers." Links to articles debunking the posted item will appear below it. Facebook will also penalize the disputed article so it shows up lower in the News Feed, Facebook says.
The company said it would do more to eliminate the financial incentives behind fake news, which is often created as an easy way to generate ad revenue. Facebook will now prevent publishers that use spoof domains from buying ads on the platform to generate traffic. And the company said it is "analyzing publisher sites to detect where policy enforcement actions might be necessary," though it did not elaborate.
http://www.theverge.com/2016/12/15/13960062/facebook-fact-check-partnerships-fake-news
Just How Confident Are Small Businesses About 2017? Two Reports Say Very Confident.
There are between 20-to-30 million small businesses in this country who employ more than half the U.S. workforce so it's safe to say that when small business owners are feeling good it bodes well for the entire economy. So guess what? Small businesses are feeling good. At least, that's the takeaway from two big reports released this week. Although a little negative on their holiday sales outlook, 49 percent of business owners surveyed in Capital One's latest Spark Business Barometer reported "good" or "excellent" business conditions in their area heading into 2017.
The data, compiled from small businesses with under $1 million in annual revenues, showed a jump compared to the first half of 2016 and was slightly above average since the Barometer began tracking business conditions in 2013. Twelve percent of small business owners believe their financial position will be "much better" in the next six months which is up three points from earlier this year. Overall, the index found that business owners are feeling more optimistic compared to the first half of 2016, and are on track to reaching the highest levels of confidence measured from 2014 and 2015.
The Capital One survey was based on interviews that were conducted right before the election. So what about after the election? That question might be answered by an encouraging report from the National Federation of Independent Business Owners. The non-profit association reported that although small business optimism remained flat leading up to Election Day, it "rocketed higher as business owners expected much better conditions under new leadership in Washington." The group's November index improved to a level above its 42-year average for only the third time since 2007, driven by much higher expected sales and business conditions.
https://www.washingtonpost.com/news/on-small-business/wp/2016/12/13/just-how-confident-are-small-businesses-about-2017-two-reports-today-say-very-very-confident/?utm_term=.349a9b3dae49