Facebook launches Workplace for Good, a free version of its enterprise product for non-profits
Workplace, an enterprise communications app from Facebook, is launching a new tier of the product called Workplace for Good, which will let non-profits use the product for free. Facebook has always allowed non-profits to use Workplace without fees but is now going to be making a bigger push toopen the product up to charities, educational institutions and non-governmental organizations, regardless of their size.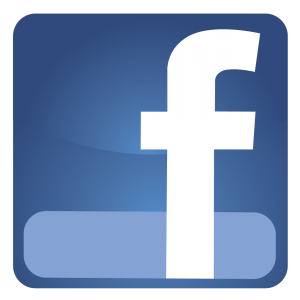 Facebook been increasingly focused on non-profits and how it can work with them. The company now has a fundraising platform that they can use to collect money for charitable causes. Most recently it has been promoting it by encouraging people to raise money for causes on their birthdays and other occasions. Courting non-profits fits into the company's bigger strategy to refocus the site not just as a place to get your entertainment and news fix, but as a place to find and build out your community, and so a turn to accommodating and providing a space for non-profit groups is also a strong connection to that. Julien Codorniou, who heads up Workplace out of London, said that one of the reasons why Facebook is also interested in working more with non-profits is that they have proven to be some of the best testers of all the product's features. "When we look at how they use the product, non-profits really push it to its limits, using it in scenarios and ways we never imagined," he said. - TechCrunch.com

Amazon Wants Alexa to Act as Your Hotel Room Butler, Starting With Marriott
Amazon announced that it would be making its voice assistant Alexa available in hotels and will start with the Marriott International hotel chain. Beginning with two individual hotels which will initially offer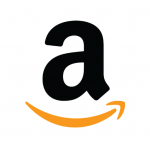 Alexa, the company hopes to grow that number to other properties including the Aloft, Autograph Collection Hotels, Marriot Hotels, St. Regis and Westin Hotel brands. Travelers and vacationers will be able to use Alexa for all the things they do at home like listening to music, asking for the weather report or ordering an Uber for example, but will also be to connect to hotel services such as room service, control room features like lighting and climate control or even get location information about where they are staying.

The new service called Alexa for Hospitality, does not yet allow guests to log in with their own Amazon account so they cannot shop at Amazon or use music or audiobook subscriptions but that feature will eventually be available as an option. Right now, guests can play music from services the hotel provides and from their own device via a Bluetooth wireless connection. Amazon notes that hoteliers can customize Alexa "skills" or the set of things that Alexa can provide answers for and there are other features that property managers may enjoy such as setting a maximum volume level to keep a guest from bothering other guests. The system can also tell hotel management if it goes offline due to a guest who finds the Echo so appealing that he or she takes the device with them at check out. - Fortune

Amazon, Berkshire Hathaway and JPMorgan Name C.E.O. for Health Initiative
Amazon, Berkshire Hathaway and JPMorgan Chase, a group united to overhaul the health care of its employees and set an example for the nation, have announced that Dr. Atul Gawande, a Harvard surgeon and staff writer for The New Yorker magazine, will become chief executive of the new company, which will be based in Boston. Dr. Gawande is a professor at the Harvard T.H. Chan School of Public Health and Harvard Medical School and a practicing surgeon at Brigham and Women's Hospital. The selection of Dr. Gawande, who is a highly respected doctor and writer on health care, was met with surprise because of his experience running a large health care organization.
The three companies represent roughly 1.2 million employees scattered across different markets, giving them little immediate leverage with health plans and hospitals. However, by the alliance has signaled a widespread frustration, shared by many American businesses, with the country's convoluted, high-cost medical infrastructure. The group has said they would operate independently without profit making incentives and constraints, though they have offered little detail as to what they want. The selection of Dr. Gawande, who has spoken out loudly and clearly against some of the issues with health care, is the first concrete step taken by the three to fulfill their promise to shake up the system, which Berkshire Hathaway's Warren Buffett, has described as "a tapeworm of American economic competitiveness" because of spiraling costs that continue to eat up more of the country's gross domestic product. - NY Times