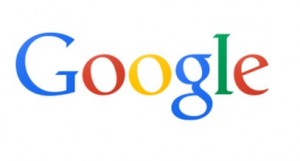 Google Apps Users Can Now Get End-to-End Email Encryption. Google has announced a new partnership that will bring full-scale encryption to Google Apps. Working with email data protection company Zix, Google has launched a new commercial product for Google Apps accounts dubbed Google Apps Message Encryption (GAME). Although Google already supports secure, encrypted messages within its servers, email messages sent to other systems are not encrypted. Organizations or users can use various workarounds to add PGP (public-key cryptography) to their messages, but those solutions are poorly assembled and not ideal for an organization with lots of users. With GAME, Google and Zix are hoping to change that. GAME is available for $35 a year per user and allows Google Apps admins to configure encryption settings and routes from the Google Apps dashboard. For regulated industries, encrypted communications are an important part of doing business. GAME works natively with the Google Apps, which was not always the case. For organizations that need to send end-to-end encrypted messages, having an option built directly into Google Apps is a great feature. Though not available now, this option may eventually trickle-down to traditional Gmail users.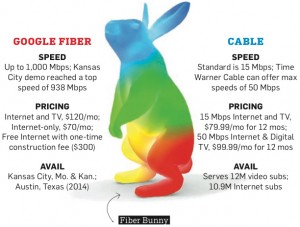 Google May Be Bringing High-Speed 'Fiber' to Your City. If you live in a major metropolitan area, Google's Fiber TV and Internet network could become an attractive alternative to the established broadband companies. The company has approached cities like Nashville, Atlanta and San Jose, among a total of 34 cities, about building the infrastructure. According to the company, Fiber can provide customers with Internet access at speeds up to 100 times faster than broadband, and was launched in Kansas City last year in an effort to increase technological development and investment in the area. As Google's business of streaming content to mobile devices grows, the network, which can deliver content at speeds of one gigabyte per second, will insure that the company can keep up with customers' use. Industry analysts also speculate that the service could become a viable competitor to the likes of AT&T and Comcast. Customers in the Kansas City area have access to Fiber for $120 per month. Last year Google announced it would be expanding the network to Austin, Texas, and Provo, Utah in 2014.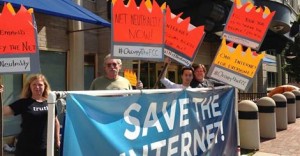 FCC approves plan to consider paid priority on Internet. The Federal Communications Commission has voted in favor of advancing a proposal that could dramatically reshape the way consumers experience the Internet, opening the possibility of Internet service providers charging Web sites for higher-quality delivery of their content to American consumers. The plan, approved in a three-to-two vote along party lines, could unleash a new economy on the Web where an Internet service provider such as Verizon would charge a Web site such as Netflix for faster video streaming. The proposal would, though, prohibit telecom firms from outright blocking Web sites. Though the plan is not a final rule, the vote is a significant step forward on a controversial idea that has invited fierce opposition from consumer advocates, Silicon Valley heavyweights, and Democratic lawmakers. The FCC will now open the proposal to a total 120 days of public comment. Final rules, aimed for the end of the year, could be rewritten after the agency reviews the public comments. Critics of the plan worry that it would mark the end of net neutrality, the principle that says that all content online should be treated equally by Internet service providers.