Google's File on Me Was Huge. Here's Why It Wasn't as Creepy as My Facebook Data.
Though Google has far more data about us than Facebook, because we use it for not only our internet searches but also for our emails, calendaring, maps, photo uploads, video streaming, mobile

phones and web browsers, Google has sidestepped controversy while Facebook has under fire for improperly leaking user data. To find out why, I downloaded a copy of all of the information that Google has on me and compared that data to what I already knew Facebook had obtained on me. What I found was that while my Google data archive was much larger than my Facebook file it was also packed with fewer unpleasant surprises and I was relieved to find out I could delete the data. In contrast, when I downloaded my Facebook data, I found that a lot of what I saw could not be purged.
Aaron Stein, a Google spokesman, said the company had spent many years developing tools for people to download their information, "We encourage everyone to use these tools so they can make the privacy choices that are right for them." The tool for downloading your Google data is called Takeout. After reviewing your Google file, you can purge personal data you are uncomfortable with having the company keep. The company's data retention policy says different types of data are held onto for different periods of time until it is removed from Google's servers or "retained in an anonymized form." Some of the data you eliminate will actually be deleted eventually, and some will not. That may not offer much solace. But short of ceasing to use the web entirely, occasionally purging parts of your account data, is the best you can do. - New York Times
Facebook updates Ads Reporting & introduces new 'creative reporting'
Facebook has announced it is expanding its reporting options since merging its Ads Manager and Power Editor last September. Advertisers will soon have access to an updated Ads Reporting platform that includes a drag-and-drop feature to customize the report around the metrics they want front and center. "This new Ads Reporting experience will enable you to analyze dimensions such as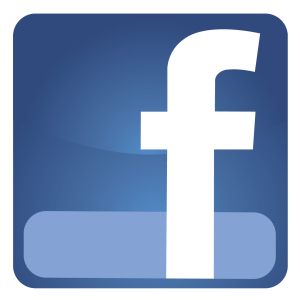 age, gender, placement and more to better understand how your ad performed," says Facebook. Facebook says the updated Ads Reporting is rolling out over the next month, and that it is focusing its advertising efforts on efficiency, education and optimization during the next year.
The newly updated reports will include a side panel that lets advertisers edit ads on the same screen as the campaign page so that they do not have to go back and forth between tables in the Ads Manager and editing panel — making it possible to duplicate or delete campaigns, ad sets and ads. Reports will also have a new "creative reporting" metric to give advertisers insight into the creative ad elements — headline, text, call to action, image, video — that are performing best. Any creative used in multiple campaigns, ad sets or ads will be tracked to compare its results across campaigns. - Marketingland.com

Harvard's New Data Science Program Signals a Big Shift for Businesses
Harvard announced a new master's program in data science in March 2017 and recently credited the program for a 2 percent increase in international applications to the Graduate School of Arts and Sciences. The fact that elite universities are now investing in -- and seeing results from -- data science programs should send a signal to entrepreneurs: It's time to start seriously considering the implications of data science in every industry. The true value of data science will be realized by entrepreneurs who are willing to embrace the vast possibilities for disruption that the industry offers. As startups race to use new tech to gather as much data as possible, data scientists are the ones who will leverage all that data to create value. Now, every disruptive company needs to have a data science component.
Data is leveling the playing field. As more data becomes freely available from both people and devices, it will become a natural resource anyone can harvest; a solo entrepreneur gathering and analyzing data effectively can compete with a giant company that uses its data ineffectively. In this sense, data is a market equalizer; scaling will become less of a priority for companies with sound data practices. Data science can unlock new potential for businesses in any industry. Entrepreneurs should have a reason behind every move they make, and data science gives them the best reasons to make the best moves. Harvard isn't the first organization to jump on board the data science bandwagon. Its prestige, however, will carry over into industries both old and new. - Entrepreneur.com