Amazon, Berkshire Hathaway, and JPMorgan Chase to partner on US employee health care
A partnership has been announced between Amazon, Berkshire Hathaway, and JPMorgan Chase to cut health-care costs and improve services for their U.S. employees. Together these giant companies employ more than 1.1 million workers and will team up to target technology solutions to simplify the health-care system and remove profit-making incentives. Following the announcement shares of Berkshire and J.P. Morgan fell slightly, while Amazon edged higher. Principals of Amazon, Berkshire and J.P. Morgan noted that the way it will work remains to be seen but they're hoping that their sheer size will help bring the necessary scale and resources to tackle the issue.
Berkshire CEO Warren Buffett said in a statement, "We share the belief that putting our collective resources behind the country's best talent can, in time, check the rise in health costs while concurrently enhancing patient satisfaction and outcomes." Adam Fein, president of Pembroke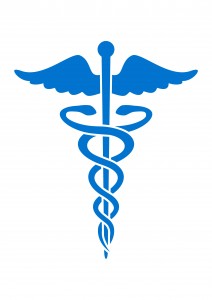 Consulting, said it's "long past time" for employers like these three to force innovation into the health-care system. Analysts echoed the sentiment that the health-care system is outdated and ripe for disruption, paving the way for the new endeavor. However, they cautioned it could take time. Some experts are skeptical the three companies can meaningfully lower costs and improve outcomes. - CNBC
Facebook pushes for more personal updates with launch of new Lists feature
Facebook began rolling out a new feature in the status update box called Lists. Designed to encourage users to share more personal content and make lists of anything they choose from restaurants to try, travel ideas to New Years resolutions. Users can also add colored backgrounds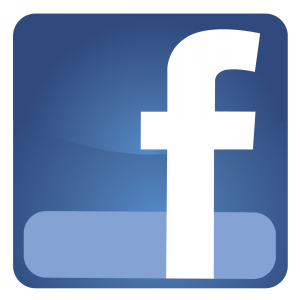 and emojis. The lists could be shared and copied among friends who could add their own opinions. Personal content posts were once Facebook's foundation but over the years users' newsfeeds have filled with memes, videos, news and of course advertisements.
Facebook has also been tweaking its News Feed algorithm to show more users' friends and family but one problem is that people have been posting less personal content. A report released in December 2016 noted that personal updates had declined 15% over the year, and had declined 21% from mid-2014 to mid-2015. Facebook's younger user base is also in decline, with a loss of approximately 2.8 million U.S. users under 25 in 2017, and an anticipated loss of around 2.1 million more this year. Facebook has been developing features in an attempt to appear to younger users with the hopes of reversing this trend. Facebook did not give an ETA as to when the rollout would complete, but Lists began appearing for some users last week. - TechCrunch

How Entrepreneurs Can Adapt Today's 'Smart Assistants' to Build Tomorrow's Office
Smart assistants are here and the race for the largest market share is on. Amazon Echo has been the best seller thus far, with more than 20 million units shipped. Echo's nearest competitor is Google Home but Apple has now entered the mix with its HomePod. Smart assistants are making their way into business as well and this past fall Alexa for Business was announced at Amazon's re:Invent 2017 conference. Entreprenuers and small enterprises are taking notice and those who incorporate smart assistants now will be best able to optimize the tech possibilities of the future. With the price point relatively low, getting started now is easy. Pick a device and place it where it will be used by your teams on a regular basis. Start with a simple task and don't overthink it, for example use it to make phone calls in a conference room. Move into more complex tasks later and scale usage over time. Make sure you are always looking ahead and considering how your business can leverage the capabilities of a smart assistant. When clients observe work being done effectively through a smart assistant they may even develop a stronger sense of your business as forward thinking. - Entrepreneur