Apple reportedly launching subscription news service - A premium Apple News app
Bloomberg reports that Apple has acquired Texture, known as the "Netflix of magazines" and is now planning to develop its own subscription news service. Texture, which currently offers 200+

magazines for $9.99 per month, will be rolled into Apple's News team with a new app with subscription option is expected to launch within the next year. Apple has attempted a subscription news service in the past with its Newsstand app. The original app offered digital versions of newspapers and magazines but was discontinued when Apple moved to the Apple News platform instead. There was also a previous partnership with News Corporation to create an iPad only news publication called The Daily. The Daily was discontinued after less than two years with the explanation of a lack of audience to create a sustainable business model.
This latest venture by Apple seems to be targeting a magazine subscription audience in much the same way as the Apple Music streaming service. Apple will be building this premium news service in much the same way that publishers use 'pay walls' to provide quality content to subscribers. Bloomberg reports that publishers will receive revenue from the subscription service but it is yet unclear what percentage will be shared. Apple currently receives a 15% cut from app subscriptions and 30% on regular app sales. - The Verge
Will the US regulate Facebook? Europe is about to do just that.
Companies are scrambling to comply with a sweeping new data protection law the European Union is preparing to enforce. The new law gives consumers greater control of how their personal information is being used; a law which proponents say is necessary in light of recent hacks and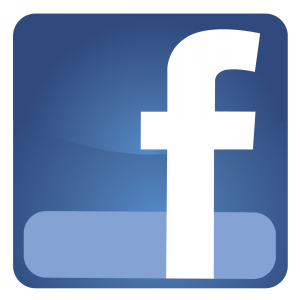 Facebook's own admission that millions of users' data was compromised and abused. The new law, called the General Data Protection Regulation (GDPR) comes into effect across the European Union on May 25 and expands and updates rules that have been in place since 1995. This law applies to any organization that holds or uses data on people inside the European Union regardless of where is it based. The law will have a significant impact in the Silicon Valley, as both Facebook and Google have tens of millions of users in Europe.
Companies will now be required to obtain an individual's consent before storing and processing personal data. The organizations will then only be allowed to hold the data only as long as necessary and must delete it from company servers upon the individual's request. The new rules also affect notifications on data breaches. Because there have been lengthy delays between the business finding out and customers being informed, companies are now required to tell authorities about any security breach within 72 hours. Ensuring compliance is costly to organizations but the cost of breaking the rules can be much higher, with fines of up to 4% of annual global sales, which could be billions for giant tech companies. - CNN

Google is testing self-destructing emails in new Gmail
A new version of Gmail is being developed by Google and the new design is reported to include a new feature that will allow users to send expiring emails. You will be able to configure the expiration date so that your email will disappear after a period of time you specify. Other restrictions on email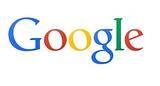 will also be included in the update. On the compose screen there is an option to use "confidential mode" which restricts a recipient from forwarding, copy/pasting, downloading or printing the email. You can also request your recipient confirm their identity with a passcode sent via text message. Recipients then receive a link to view the confidential email. It's unclear yet if these features will be compatible with non-Gmail users. Notably in Google's notes they don't mention end-to-end encryption and it's likely that Google can still see the content of messages and comply with warrants. The new Gmail is scheduled to be released in a few weeks but it's unclear if confidential emails would be part of that release or be available at a later date. - Tech Crunch