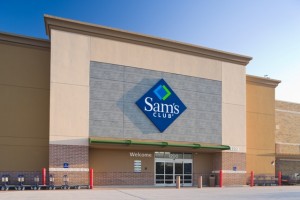 Sam's Club to Offer Health Care, Payroll and Legal Services for Small Businesses. In addition to jumbo-sized snacks and bulk beverages, Sam's is making a louder push to court business owners by offering services in the fields of health care, payroll and legal services -- three areas that entrepreneurs tend to find especially costly and time-consuming. The retailer is working alongside leading industry experts in each field -- Aetna for a personalized health care plan (opening private health care exchanges in 18 total states, servings as an alternative to the public exchanges of the Affordable Care Act), Execupay for an outsourced payroll platform (cutting down on the valuable time wasted on back-office activities and manageable via one's smartphone), and LegalZoom for estate planning products and independent counsel (offering up to 25 percent off in savings on all products).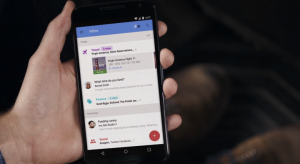 Google Rolls Out New Email Service Called "Inbox". Google recently launched an email service called "Inbox" that will better organize emails and display information such as appointments, flight bookings, and package deliveries in a more user-friendly way. Google said it was sending out invitations to selected Gmail users to try out the new service. Inbox displays real-time updates to emails - for example, showing the delivery status of items bought online. It also shows reminders in a more accessible way that allows users to keep track of chores and appointments in an easier way than Gmail. The new application enhances features that are already available in Gmail that allow users to view purchases and bank account statements grouped together. Users can email the company at inbox@google.com to get an invitation. For now the new service is being provided alongside Gmail, and will be available on the Web as well as on Android smartphones and iPhones.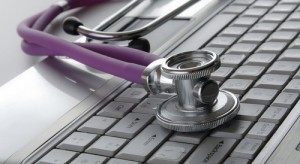 HealthCare.com to Compete with HealthCare.gov In just a few weeks, when millions of people head to the federal site HealthCare.gov to shop for medical insurance for the new open-enrollment period, they may make the mistake visiting HealthCare.com, a new, unrelated effort to provide affordable, quality healthcare. HealthCare.com compares itself to the travel search site Kayak, and offers a choice of 93,000 plans from about 180 insurers across the country, with the opportunity for consumers to enroll online, over the phone or with a licensed agent or broker. The "dot com" doesn't look that different from HealthCare.gov, and like the federal site, it has some kinks that it's still working out, including inaccurate information. Regardless of whichever site you shop on, both sites are encouraging that users know that Healthcare.gov has a federal affiliation, while Healthcare.com is a private site that is not run by the government.