Asana for Gmail: The Best of Both Worlds
Asana has been working with the G Suite team and just released the Asana for Gmail add on. With this add-on you can turn your emails into actionable tasks that are tracked in Asana without leaving your inbox. We all spend a significant part of our day in email and these emails often come in fast

and furious. So you turn your attention to the new email and forget about the one you were working on. Emails fall through the cracks like this all the time and it can quickly derail work.
Email wasn't built for tracking to-dos or managing projects and that's where Asana comes in. Asana is built to help teams plan, manage, and track work and by combining the two in this new Asana for Gmail add-on, you'll be able to send emails to Asana and get the best of both worlds. Directly within Gmail, you can now turn an email into a task, assign it to yourself or a teammate, set a due date, add it to a project, and include attachments. Once an email and a task are linked, any actions taken in either Gmail or Asana will automatically appear in the Asana sidebar in Gmail or the task in Asana. This add-on will help you turn any email communication into actionable work. https://blog.asana.com/2017/10/emails-tasks-gmail-asana-integration/

Amazon Has a New Way to Get Stuff Into Your Apartment
Amazon has just introduced Hub by Amazon, which are Amazon-owned locker systems installed in apartment buildings. The lockers are intended to reduce the amount of time apartment building staff spends fielding package-related queries and problems from residents, as well as to prevent mailrooms and lobbies from getting overloaded with deliveries. By partnering with some of the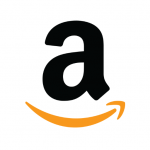 nation's largest apartment building owners and managers, the e-commerce giant has contracts to install Hubs in buildings with more than 850,000 units across the U.S. Not only will Amazon packages be delivered via the new system, the lockers are able to receive packages from any major carrier, such as FedEx, UPS, and the U.S. Postal Service.
The physical modular unit, which is about 7 feet by 7 feet and has 42 lockers in various sizes, is accessible 24 hours a day and costs landlords $10,000 to $20,000 upfront with no further monthly fees. According to the Wall Street Journal, "most landlords said they don't plan to charge residents but to offer it as an amenity. They could also make back some of that cost in savings on staff labor." Hub by Amazon units also are aimed to improve security around deliveries, ensuring residents can get access to their items outside of regular working hours. http://fortune.com/2017/10/18/amazon-hub-apartment-package-delivery-locker/
Google's New "Advanced" Accounts Keep People Much Safer Online - But They're Harder to Use
Google has announced the Advanced Protection Program, a program designed to protect users from various online threats. The new advanced accounts are not as easy to use as regular Google accounts, but for some people that's a price worth paying for increased security. Once you sign up to the Advanced Protection Program, you won't be able to access your Google account with just your

email address and password. You'll also need to use a Security Key, a small, physical USB device you'll need to carry around with you. Though inconvenient, it may save a lot of hassle in the long run because even if they have your log in details criminals won't be able to break into your account without the Security Key.
The account recovery process for Advanced Protection Program accounts also has additional steps that are designed to thwart any hackers that might be trying to access your account by claiming to be you and pretending to have been locked out. At present, Advanced Protection is only available for consumer Google Accounts, and you have to sign up through Google Chrome.
http://www.independent.co.uk/life-style/gadgets-and-tech/news/google-advanced-protection-program-account-sign-up-gmail-drive-apps-2fa-security-key-a8006926.html