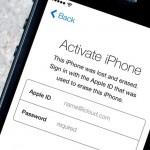 California "Kill Switch" Bill Becomes Law. Senate Bill 962, also known as the kill switch bill, is officially a law in California. Created by Senator Mark Leno in February and sponsored by District Attorney George Gascon of San Francisco. It aims to require cell phone makers such as Apple and Samsung to include built-in tools that allow owners to lock their smartphones and discourage phone thieves from stealing their devices. The new law requires cellphone makers to include anti-theft technology in all smartphones made on and after July 1, 2015. The bill would require that the technological solution, when enabled, be able to withstand a hard reset, and prevent reactivation of the smartphone on a wireless network except by an authorized user. Apple, Samsung, HTC, Google, Microsoft, Motorola, Huawei and the major mobile carriers have already signed an agreement to allow their customers to be able to wipe out their devices and prevent thieves from being able to restore them.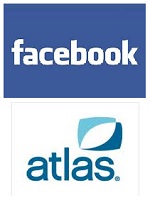 With New Ad Platform, Facebook Opens Gates to Its Vault of User Data. Facebook has mounted its most direct challenge yet to Google, rolling out a rebuilt ad platform, called Atlas, which will allow marketers to tap its detailed knowledge of its users to direct ads to those people on thousands of other websites and mobile apps. Facebook is bringing all of the people-based marketing functions that marketers are used to doing on Facebook and allowing them to do that across the web. If successful, such cross-platform advertising could create a new revenue stream for Facebook and offer marketers an attractive alternative to ad networks run by Google, Yahoo, Apple and others. The Omnicom Group, one of the largest advertising companies in the world, will be the first to sign up to use Atlas.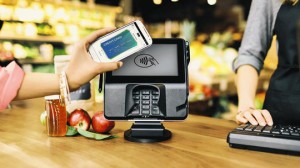 Apple Unleashes Apple Pay. Apple recently announced Apple Pay, a new service that will transform mobile payments with an easy, secure and private way to pay. Apple Pay is powered through a groundbreaking NFC antenna design, a dedicated chip called the Secure Element, and the security and convenience of Touch ID. It is easy to set up, so hundreds of millions of users can simply add their credit or debit card on file from their iTunes Store account. Apple Pay will also work with the newly announced products like the Apple Watch and iPhone 6, while extending to over 200 million owners of iPhone 5, iPhone 5c and iPhone 5s worldwide. When you're using Apple Pay in a store, restaurant or other merchant, cashiers will no longer see your name, credit card number or security code, helping to reduce the potential for fraud. Actual card numbers are not stored on devices or servers. Instead a unique Device Account Number is assigned, encrypted and securely stored in the Secure Element on your device. Each transaction is authorized with a one-time unique number using your Device Account Number and instead of using the security code from the back of your card, Apple Pay creates a dynamic security code to securely validate each transaction. Apple Pay supports credit and debit cards from Amex, MasterCard and Visa, issued by the most popular banks including Bank of America, Capital One Bank, Chase, Citi and Wells Fargo, representing 83 percent of credit card purchase volume in the US.