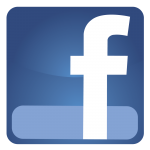 Facebook to display less "click-bait." Facebook is changing its all-important algorithms to discourage what it calls "click-baiting headlines." As a result, you'll probably see fewer stories on the Web that state, "You won't believe what happens in this video!" or promise that "This story will blow your mind." Facebook says "click-baiting" happens when "a publisher posts a link with a headline that encourages people to click to see more, without telling them much information about what they will see." Another change announced will, in some cases, discourage publishers from attaching photos to their promotional posts -- so users will probably see somewhat fewer photos and more straight links in the future.

Google launches Slides app, adds mobile Office editing features. Google's full suite of productivity apps is now accessible on all of its major platforms, as The Google Enterprise team announced that it has finally made Docs, Sheets and Slides available for the iPhone and iPad. With compatibility extending to all mobile devices, users are now able to edit and share Office files without having the program installed on the device. As for Slides, the app is no longer locked in Google Drive and is instead available as a standalone app for the iPhone, iPad and iPod touch. With the addition of this compatibility, Google says it's now possible to work with any file, on any device, any time.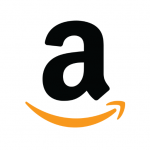 Amazon Preps A Challenge to Google's Ad Business. Amazon is reportedly developing its own software for placing ads online, as it looks to leverage the massive data stores built from its millions of customers. The company expects to test its in-house ad placement platform, called Amazon Sponsored Links, later this year as it replaces ads on its site that are largely supplied by Google. Currently, Amazon does place some product ads on its own site and has a small business supplying ads on other sites, but it has been tentative about using its customer data to expand those efforts. The offering is expected to resemble AdWords, Google's engine that places keyword-targeted ads based on search queries and supports its $50 billion-a-year advertising business. However, Amazon is also reportedly developing a tool to enable advertising agencies to buy in bulk for numerous advertisers, a path that would support placement on third-party sites.