HELLO | TWELVE, MARCH 2020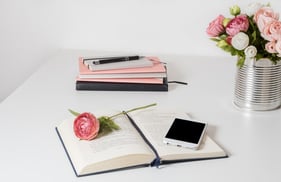 Happy Friday! Hard to believe we are in the final month of the quarter already, and that Spring is right around the corner. Here in Philly we have had no significant snowfall all winter, which is not the norm!
Despite the lack of snow, the mindset of hunkering down for winter has been a great opportunity for us to really dig into the heart of the business-- our team. We've spent this quarter focused on simplicity.
As we have grown, we have unfortunately accumulated layers of complexity that we are now slicing through to make it easier for them to just do their job. As our EOS Implementer would say, "we hit the ceiling of complexity." To resolve this, we have focused 100% on getting the right people in the right seats, and then simplifying and removing obstacles for them. The results have been truly transformational.
Leading my team of 30+ through this has been the greatest challenge of my entrepreneurial career, and one that I don't take lightly. It's taken an incredible amount of leading by example and bringing vision, courage, transparency, humility, teamwork and heart to navigate us through it.
Our industry in particular (Virtual Assistant), is so new that there's no blueprint to follow as we build out our fractional, virtual, flexible business model. We are literally writing the blueprint ourselves, with the health of our team at the heart of it all.
Have an awesome Friday!
Emily