LEARN | TWELVE, APRIL 2016
For many ye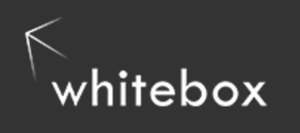 ars now, Delegate has been focusing on how to make life and business more efficient for all. This starts with defining what efficiency means to each individual on a personal level. It starts with asking yourself – what makes me more efficient?
For some, it could mean more time for focus activities or client calls. For others, it may mean more time for family and friends, or team meetings to boost morale. It's about finding the proper balance of life and work that will create high efficiency and give you a greater competitive advantage.
An awesome example of this in action is Delegate super-client Rob Wray. His first company, Innovative Technology, provides business process automation and IT services for about 150 clients all over Baltimore and Washington. He applied automation, efficiency and process to his second company called mp3Car and they've had an average revenue growth of 50% per year for the last 5 years. This growth was really what inspired him to start his third company Whitebox.
With Delegate's help, Rob has been able to accomplish the huge goal of being able to focus only on the things he does well while delegating the rest stress free. Like Rob, Delegate is a big believer in lowering cognitive load and increasing efficiency. Perhaps you are already delegating to some degree in your personal life right now and it will be easy for you to expand upon it. Do you have a housekeeper? Get your groceries delivered? Take an Uber to avoid parking? These are all examples of basic delegation skills you may already possess.

The bottom line is that efficiency looks different for everyone, but the secret is there is always room to automate further and delegate more. Even for those of us with trust issues, who look at delegating as adding another potential point of failure or taking a giant leap, can make this work. Trust me! In the end, it's about creating the well-deserved time for yourself in order to achieve maximum efficiency. Our trusted team is here to help you get started!
Contributed by our Team Member, Amanda