Know Yourself, Know Your Worth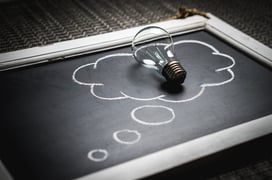 Lots of businesses are born from great ideas, or rather, from a person's confidence to pursue that idea, and their ability to know themselves and those around them during the process. Some entrepreneurs feel weighted because they try to take on too much and feel guilty when they don't succeed at everything.
The truth is, you won't personally be good at everything -- but the good news is that you don't have to be. The key: your actions should be louder than your words.
One of the best ways to start making your actions count is by identifying and understanding the natural way that you take action. Each of us has an instinctive way that we problem-solve when left to our own discretion, and research has shown that people are most productive when they are free to decide their own method of accomplishing a task. This sentiment applies not only to yourself but to your team as well.

It's been said that when people act according to instinct, their energy is almost inexhaustible – like water running downhill. But when people are forced to act against their instinct, their energy is rapidly depleted – like water being pumped uphill. It's also true that people with understanding of their natural talents are more confident, more energetic, and more powerful.
There are many tools out there to help measure your instinctive method of operation and help identify the ways that you (and your team) would be most productive working together. For example, Kolbe™Indexes are different from other self-assessments because they don't measure how smart you are (thinking) or what your personality is like (feeling). Rather, they measure how you naturally DO things.
It's important to not only identify the causes of productivity problems, but to create strategies to solve them based on the individual strengths of your team members. Once you understand how you and your team naturally take action it will be easier to work together in order to increase your effectiveness.
Contributed by our Team Member, Amanda