New Study Finds the Best Times to Post on Social Media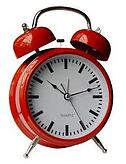 If you aren't posting to a social media site when most of your audience members are on it, all that time you spent crafting the update goes to waste. Knowing you're busy and without music time to spare, Fannit.com recently researched the best times to post to all of the major social media sites: Pinterest, LinkedIn, Google+, Twitter, Facebook and personal blogs. While all audiences differ, they suggest the following as the best times to post to each site:
- Pinterest: On Saturday from 2 p.m.-4 p.m. and 8 p.m.-11 p.m.
- LinkedIn: 7 a.m.-8:30 a.m. and 5 p.m.-6 p.m. Google+: 9 a.m.-11 a.m.
- Twitter: On weekends from 1 p.m.-3 p.m.
- Facebook: Weekdays 6 a.m.- 8 a.m. and 2 p.m.-5 p.m.
- Blog: Monday, Friday and Saturday at 11 a.m.