Implementing Processes for Growth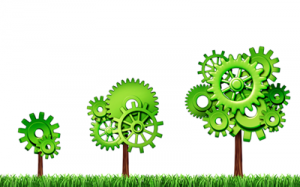 In my work with Delegate, my focus is really about helping clients achieve their goals for their businesses. It's been an interesting experience as each client brings their own systems, goals and challenges.
One of my bigger projects to date has centered around helping a business owner develop a strategy to keep in touch with their customers, members or clients. Through the use of a really great CRM, we've begun to set up specific "keep in touch" schedules so that their customers don't feel neglected. The combination of utilizing a CRM and creating a few key sales processes has helped our client operate more efficiently.
Here's an overview of some of the processes we've created:
1: Identifying the steps involved in your sales process.
How do you find your leads?
What frequency do you communicate with them?
What happens once a client closes?
2: Identify a touchpoint schedule for each group of leads. (Hint: a CRM can automate all of this!)
How often do you want to follow up?
In what fashion (phone, email, mailing, gift, etc)
How are you tracking these touchpoints and documenting their responses?
3: You've won the lead! What happens next?
What steps are involved to begin working with a client?
What touchpoints happen after the lead becomes a client
Try fleshing out the above and using a CRM to automate this process, assign accountabilities and keep tasks on track! Delegate can help you flesh these points out and create a system to manage your sales process- just ask!
- Julianna, Delegate Team Member