3 Great Apps to Help you Meet your Habit Goals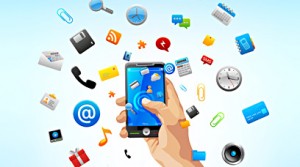 If you're motivated by consequence: StikK.com
Plug in your goal commitment, pick a cause, and state how much you are willing to have deducted from your credit card for each week that you don't meet your goal. You can choose one you love or hate, but if you thrive on consequence, your failure is actually of benefit to a charity you truly believe in. FREE!
If you want a support group: Lift.do
Lift uses community support to help you make or break a habit. For almost every habit there's an expert-led group that can help you come up with achievable goals. FREE for iPhone and Andriod.
If you want cold-hard data: Way of Life
This data- driven app is designed to make tracking quick and easy. Simply type in the behavior you want to start or stop, then check the yes or no box on a daily basis. If you forget to check-in, the app sends a push notification to keep you on track. FREE on iphone.