The Benefits of Flex
As Delega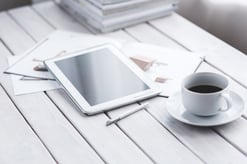 te Solutions celebrates its 10th year (check us out in Forbes The Top 50 Companies For Remote, Part-Time Gigs), this is a great time to reflect on the benefits of flex work, and the trends the traditional workplace is facing and embracing as technology opens the door for this change. We are happy to be at the forefront of this change, and can help other entrepreneurs successfully embrace this in their own workplace.
Delegate Solutions was created by founder Emily Morgan when she had the vision to create a service that could provide high-level remote support to executives and entrepreneurs, while filling the need for work/life balance that employees increasingly seek.


As detailed in Emily's Huffington Post article, The Fight for Flexible Work in America, the cultural norm of the 8-5 onsite workplace will need to adapt in the 21st century to meet the needs of the workforce.
Technology has allowed a change in the structure of the traditional workplace via cloud–based services. The vast use of smart personal devices and web conferencing applications allows us to be constantly connected, even when on the go, and when applied to the work place, allows employees to connect remotely with co-workers globally.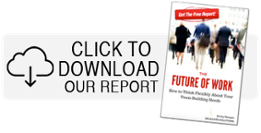 The Society for Human Resource Management's website, WhenWorkWorks.org, along with their brochure, Flex at a Glance, details facts about the changing workforce, supporting the need for adaptation. For example, 4 in 5 people say that flex work is very important when considering a new job. While employees see flexible work options as a benefit, for employers it is a business strategy.
Some of the many benefits of embracing flex, remote work in your workplace include:
Attracting a broader workforce, (including millennials) and geographically expanding the talent pool

Reduction in overhead costs by saving on office space and real estate

Boost employee productivity
Interested in more?
Explore the ways Delegate Solutions can help you implement flex work in Special Report, The Future of Work: How to Think Flexibly About Your Team Building Needs.
Additional Resources:
Society of Human Resource Management's Flex at a Glance brochure.
Check out The TRaD* Works Forum 2017, one of the hot HR and Recruiting Conferences of 2017.
Contributed by our Team Member, Sarah