HELLO | TWELVE, january 2019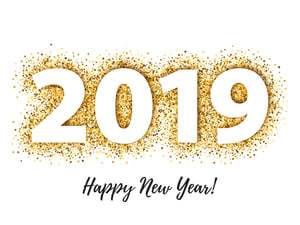 Happy Friday and welcome to the start of another amazing year together! 2018 will be so hard to top, but this year, I personally am focusing on "taking the time to take it in." This means extending the energy to be present, it means hyperfocusing on what I am saying yes to and being willing to say no to most everything else.
As entrepreneurs, we are constantly confronted and enchanted with opportunities, ideas, and a seemingly never ending to do list; after all being busy is the new black! It can be comforting and motivating while affirming our desire to feel needed and contribute. With the hundreds of entrepreneurs I have worked with, I have found this culture of "just suck it up and do it" to be pervasive and the unfortunate norm. As rugged individualists, we think that we can and should carry the burden of everything that needs to be done. While that may work in spurts, it's simply not sustainable nor a strategy for growth (personally or professionally). As a delegation expert, I promise you that even at my best, there's still more to hand off to create that space. Delegation is a journey and an iterative exercise that you must perform continuously to create that space and break the bad habits of "handling everything."

My intention for this year is to ensure that my valuable time and space is filled with the things, people and experiences that bring me joy. Not just from a time management perspective, but from one of personal energy management. I want to have the space for things I love, and have the frame of mind to be present and take in the experience, particularly with my most important relationships. Wishing you joy and freedom in 2019!
Have an awesome month!
Emily